introduction to fraud
Watch out for fraud
What is fraud? Fraud may be limited to an isolated attempt to steal money from your account, such as a charge on your stolen credit card. Fraud can also be a series of ongoing events and activities designed to drain your resources.
If criminals obtain your credit cards, debit/ATM cards, or other personal financial information such as account numbers, passwords, or Social Security numbers, they might be able to drain your financial accounts or make charges to your credit cards. Thieves might also commit a crime called identity theft which occurs when someone steals personal information and uses it to open new accounts or initiate transactions in a senior's name.
Identity theft can wreak havoc by seriously damaging credit, financial reputation, and a person's reputation. And, older adults are often preyed upon.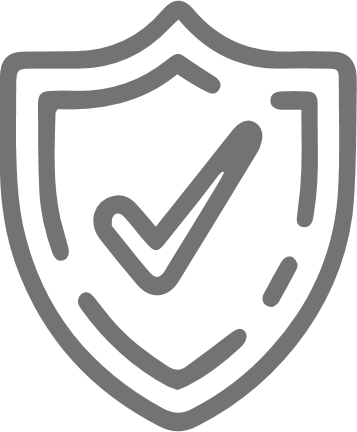 ANYONE IS SUSCEPTIBLE TO FRAUD
It doesn't matter if you are 20 or 85, retired or what you do for a living. Anyone is susceptible to financial fraud.
Examples of fraud
Unfortunately, it seems there is no end to the various types of financial abuse or fraud. Some of the most common types of fraud are: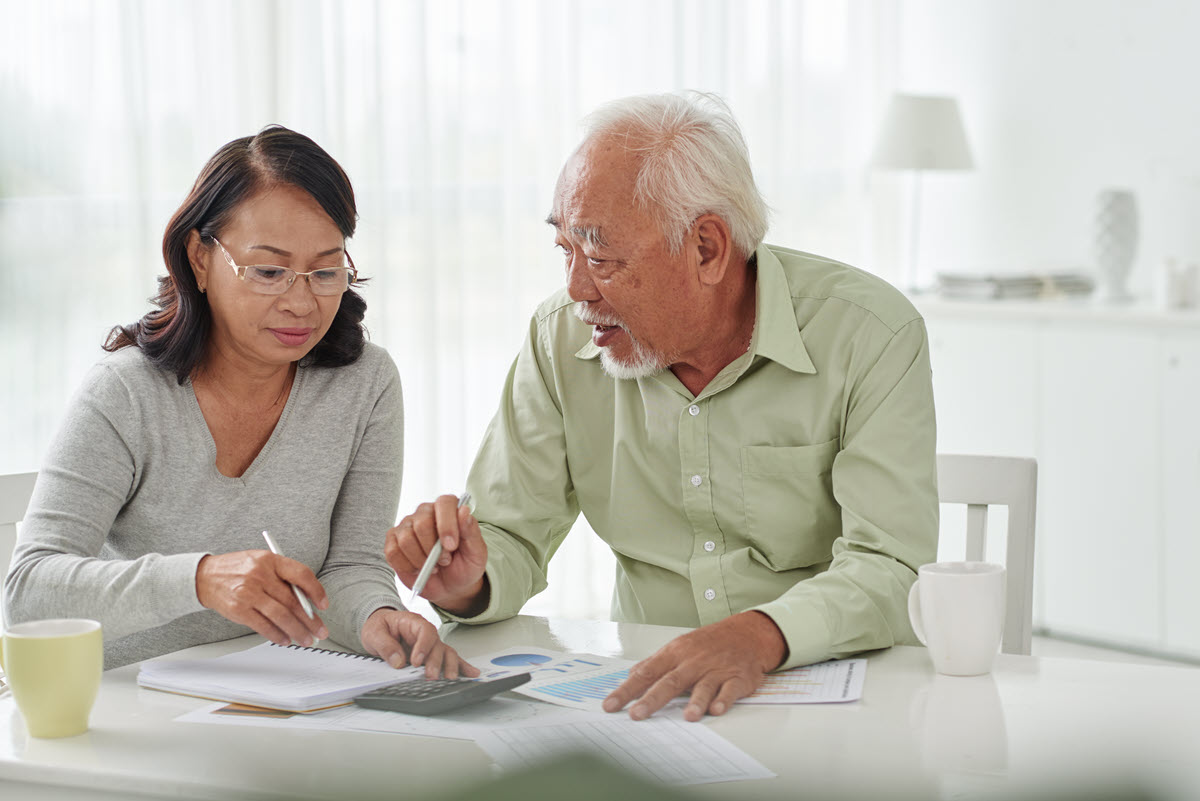 SECURITY AT HOME AND ONLINE
Protect yourself or a loved one
See what you know about financial safety at home and online. Review this checklist which contains some good ideas for protecting yourself and your loved ones.
Be wary of strangers you allow in your home. Keep sensitive data, credit cards, and checkbooks out of sight and locked away.
Store all account statements securely
Safely store copies of your driver's license, credit cards, car registration, I.D. cards, etc.
Shred old and unnecessary financial documents, statements, and unwanted credit offers.
Don't send personal information such as account numbers, credit card numbers, or PINs via email.
Select one credit card with a low credit limit to use for all your online purchases.
Immediately after you make an online transaction, or finish an online banking session, completely close your browser.
Turn off your computer when you're not using it — don't leave it in "sleep" mode.
Never download files, open attachments, or click on hyperlinks in emails from people or companies you don't know.
Install a firewall, virus protection, and spyware on your computer and update them regularly.
Note: To maximize web transaction safety, use a recent version of your web browser. Web addresses starting with "https" and Web pages with a padlock symbol are safest.
Fraudsters may attempt to direct you to spoof websites to try to obtain your personal information. One way to detect a phony website is to consider how you got to the site. Use caution if you may have followed a link in a suspicious email, text message, online chat, or other pop-up window requesting your personal or account information.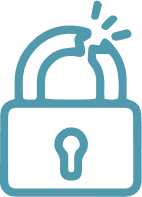 mail security
Review these tips for keeping your mail safe.
Smart ideas for protecting your mail
• Notify the post office immediately if you change your address.
• Get a mailbox that you must unlock with a key to remove your mail.
• Don't leave your mail in visible, unguarded areas (e.g., apartment lobbies).
• Reduce your risk of mail fraud by signing up for electronic statements or bills.
• If you're out of town, put a hold on your mail delivery or have a person you trust pick it up.
• Don't put outgoing mail in your residential mailbox. It could be stolen.
• Put outgoing mail in a secure USPS mail box or hand it directly to a uniformed USPS mail carrier.
• Use an electronic bill pay service to help keep your information safe.
• Do not have boxes of checks sent by mail — instead arrange to pick them up from the bank.
• If a company's regular bills or statements stop reaching you, contact that company immediately.
• If you stop receiving mail, call the post office immediately.
Note: If you use the red flags found on some mailboxes to alert your mail carrier of outgoing mail, you are also alerting potential mail thieves your outgoing mail is in the box!
SCAMS TARGETING OLDER ADULTS
You've probably heard about, or experienced first-hand, a scam intended to defraud older adults. Because older adults are thought to have large amounts of money sitting in bank accounts, they are usually the prime target for these scams.
The grandparent scam
Typically, the grandparent scam works like this: a perpetrator calls a senior on the telephone and whispers or mumbles phrases designed to get the senior to reveal a grandchild's name. For example, the caller may say "Grandma, it's me!" or "Grandma, is that you?" Once the perpetrator has the grandchild's name, he or she will impersonate the grandchild and claim to need money for an unexpected financial problem (lost wallet, overdue rent, payment for car repairs or help due to an accident). Then, the perpetrator will ask the senior to wire money to the perpetrator — which often doesn't require identification to collect. At the same time, the scam artist will beg the grandparent "please don't tell my parents, they would kill me."
Medicare/Medicaid and other health insurance fraud
Medicare's universal coverage makes it easy for perpetrators to pose (either on the phone, in person, or via email) as Medicare representatives and ask older adults to provide personal information which they can then use to set up accounts or apply for credit cards.
Investment schemes
Because many seniors find themselves managing their savings and investments once they finish working, a number of investment schemes have been targeted at seniors looking to safeguard their cash for their later years. Be wary of pyramid schemes and partner schemes that have long been a successful way to take advantage of older adults.
Sweepstakes and lottery scams
This scam is usually perpetrated with letters, phone calls, or email. Whatever the form, the message will say something like "Congratulations! You've just won a lottery!" with a request to deposit a large amount of money into your personal checking account. However, you need to immediately wire a portion of the funds to a foreign account to cover various taxes and administrative fees.
Tip: Legitimate lotteries pay taxes directly to the government rather than being reimbursed from winners' proceeds. It is against U.S. law to play a foreign lottery by mail or by telephone.
Counterfeit prescription drugs
Many older adults, because of health care costs, will shop around online to find the best price for their prescription drugs — and this is where scam artists might rip them off by providing counterfeit drugs. Not only will the senior citizen lose the money, but they will receive drugs that may actually harm their health.
Telemarketing/phone scams
Perhaps the most common scheme is when scammers use fake telemarketing calls to prey on older people, who as a group make twice as many purchases over the phone than the national average. While the image of the lonely senior citizen with nobody to talk to may have something to do with this, it is far more likely that older people are more familiar with shopping over the phone, and therefore might not be fully aware of the risk. With no face-to-face interaction, and no paper trail, these scams are incredibly hard to trace. Also, once a successful deal has been made, the buyer's name is then shared with similar schemers looking for easy targets, sometimes defrauding the same person repeatedly.
Funeral and cemetery scams
There are two different types of funeral and cemetery fraud to watch out for. First, a perpetrator will read the obituaries or attend a funeral to find the contact information for a widow or widower. Then, the perpetrator will claim he is owed money and continue to extort the grieving victim. The other scam is perpetrated by disreputable funeral homes that pad the already large cost of funeral services and add in unwarranted charges. Both scams usually are perpetrated in person.
Service scams
You receive a telephone call from what seems to be a legitimate company. There are problems with your account and the company simply needs to verify some information. The caller seems to already have information about you so you feel comfortable sharing additional information, such as your account number, to help the company correct the problems with your service.
Fraudulent anti-aging products or prescription drugs
Scammers can create bogus anti-aging products, medications or remedies that can be bogus or might have toxic substances in them. The danger is that besides paying money for something that will not help a person's medical condition, victims may purchase unsafe substances that can inflict even more harm. This scam can be as hard on the body as it is on the wallet.
Charity scams
Money is solicited for fake charities. This often occurs after natural disasters.
Home equity scams
Unscrupulous people working in real estate, financial services, or related companies may use reverse mortgage scams to steal equity from the property of senior citizens. In many of these scams, older adults are offered free homes, amazing investment opportunities, or assistance with foreclosure or refinancing in exchange for their home's deed.
Dignitary letter fraud
In one of the most common financial frauds of all time, the older adult receives a letter, an email, or a fax from a foreign "dignitary." The correspondence promises huge monetary rewards in exchange for helping an official from a foreign country out of an embarrassing legal problem. All the senior needs to do, the correspondence states, is to send a small amount of money (in comparison to what he/she will receive in turn) to help out the foreign dignitary. Of course, the victim never receives any rich reward and loses the money that is sent.
Tech Support/Internet fraud
These scams include a call from someone claiming to be from the technical support department of a large computer company or a pop-up message warns the senior about a potential technical support problem. The scammers want you to believe your computer is infected with a virus or has a service issue that can be fixed remotely. The perpetrator either asks you to pay for fake tech support you don't need and/or they access saved data on your computer, such as names, addresses, account numbers, and other personal information. They use the information to apply for loans, credit cards, or to steal the senior's identity.
Phishing
Phishing is usually a two-part scam involving emails and spoof websites. Fraudsters, also known as phishers, send an email to a wide audience that appears to come from a reputable company. This is known as a phish email.

In the phish email, there are links to spoof web sites that imitate a reputable company's web site. Fraudsters hope to convince victims to share their personal information by using clever and compelling language, such as an urgent need to update information immediately or a need to communicate with you for your own safety or security. Once obtained, personal information can be used to steal money or transfer stolen money into another account.
If you think you see a scam, talk with someone. . You are not alone, and there are people who can help. Your story could help someone avoid that scam. Doing nothing could only make it worse. Keep handy the phone numbers and resources you can turn to, including the local police, your bank (if money has been taken from your accounts), and Adult Protective Services. Then report it to the Federal Trade Commission at ftc.gov/complaint. To obtain the contact information for Adult Protective Services in your area, call the Eldercare Locator, a government sponsored national resource line, at: 1-800-677-1116, or visit their website at: https://eldercare.acl.gov.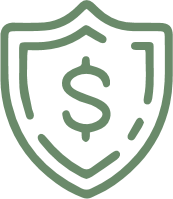 SUGGESTIONS FOR OLDER ADULTS
For a variety of reasons, older people can be at increased risk of losing their money and property to family, friends, or strangers. These factors include:
Isolation and loneliness.
Recent losses of loved ones.
Physical or mental disabilities.
Lack of familiarity with financial matters.
Having family members who are unemployed and/or have financial, substance abuse, or gambling problems.
Some examples of this criminal activity, often called elder financial abuse, include:
Stealing an older person's money or property.
Forging an older person's signature.
Tricking, forcing or scaring an older person into signing a legal contract, such as a deed, will, or power of attorney.
Using the older person's credit card, property, or possessions without permission.
Promising lifelong care in exchange for money or property and not following through on the promise.
People who commit these crimes may:
Claim to love the older person in order to gain access to their money ("sweetheart scams").
Seek employment as personal care attendants, counselors, etc., to gain access.
Drive through neighborhoods to find persons who are alone and isolated, or contact recent widows/widowers through newspaper death announcements.
Move from community to community to avoid being caught.
Dishonest business people, or persons posing as such, may:
Overcharge for services or products.
Use deceptive or unfair business practices.
Use their positions of trust or respect to gain agreement from their victim.
Warning signs of elder financial abuse include:
Unpaid bills, eviction notices, or notices to disconnect utilities.
Bank transactions that the older person cannot explain, or unusual account activity, especially withdrawals.
Bank statements and canceled checks stop being sent to the elder's home.
The older person has new "best friends."
The older person is unaware of financial arrangements that have been made for him or her, or has signed documents he or she didn't understand.
The level of care being received by the older person is inadequate given his or her financial resources.
A caregiver shows a high level of interest in the older person's finances.
A caregiver gives unlikely explanations about the older person's finances.
Some of the older person's possessions are missing.
Suspicious signatures appear on checks or other documents.
There is an absence of documentation for financial arrangements.
Some tips for reducing your risk
Never allow strangers into your home. They might steal checks, jewelry, or other valuables.
Never agree to have work done on you home without getting estimates from at least two different vendors with good reputations.
Consider asking your bank and credit card companies to send duplicate copies of your bills to an adult child whom you trust.
Tear up or shred unused credit card applications you receive by mail to avoid identity theft.
Never leave mail in your mailbox for the carrier to collect. Signed checks and information about your bank accounts can easily be stolen this way.
Ask your bank to call you if a check over a certain amount is ever presented to them for payment.
Do not send money to people who contact you by telephone. Avoid prize offers, travel packages, and get-rich-quick schemes. Many of these are scams. Say no to requests for money from unknown charitable or religious organizations.
When on the telephone, do not give out your account numbers or Social Security number unless you initiated the call.
Stay in touch with relatives so that you aren't isolated, since isolation can make you an easier target for criminals.
Perform a background check on all caregivers. Make sure they come from an agency with a good reputation.
Document your financial arrangements: Put all financial instructions in writing. Keep up-to-date records of all financial transactions in a safe place.
Review your health care billing: Question bills for services that you do not understand. Never give your Medicare or other health coverage numbers to unauthorized providers or those claiming to provide "free" health care services.
Avoid living trust seminars. Some of these are scams. Instead, seek assistance from a lawyer specializing in elder estate planning.
Safe banking for older adults
Sign up for direct deposit with your bank. This way, deposits go directly into your accounts and can't be intercepted by others.
Keep your checks in a safe place.
Don't sign a blank check allowing someone else to fill in the amount.
Review your bank statements every month.
Check your credit history every 3–6 months.
Never give someone your ATM, credit card, personal identification number (PIN) or Social Security number. Check your bank statements carefully for unauthorized withdrawals. Be cautious of joint accounts, as both parties have equal access to the money. When in doubt, contact the bank to stop payment on checks, to flag or to put a hold on the account, or to close an account.
Be cautious about signing powers of attorney: Before signing a power of attorney for a bank account, general purposes, or for financial management, know and trust the person that you are naming as the agent. A power of attorney is a powerful legal document that can sometimes be used by dishonest persons to "legally steal" someone's money and assets. Consult an attorney or make an appointment with legal services before executing a power of attorney.
If you need help writing out your bills, consider automatic bill payment services through a bank or hiring a bonded professional. If there is someone helping you with personal finances or bill paying, ask a trusted friend or professional to regularly review bank and other financial statements.
Establish relationships with financial professionals: Get to know your banker, attorney and/or financial advisor. They can help detect changes or unusual activity that might signal problems.