While the 6-week holiday season comes around every year, many of us aren't prepared. Before long many feel overburdened with stress and our budgets may not be prepared for the additional expenses. Fear not… there are some things you can do to help avoid the financial holiday hangover.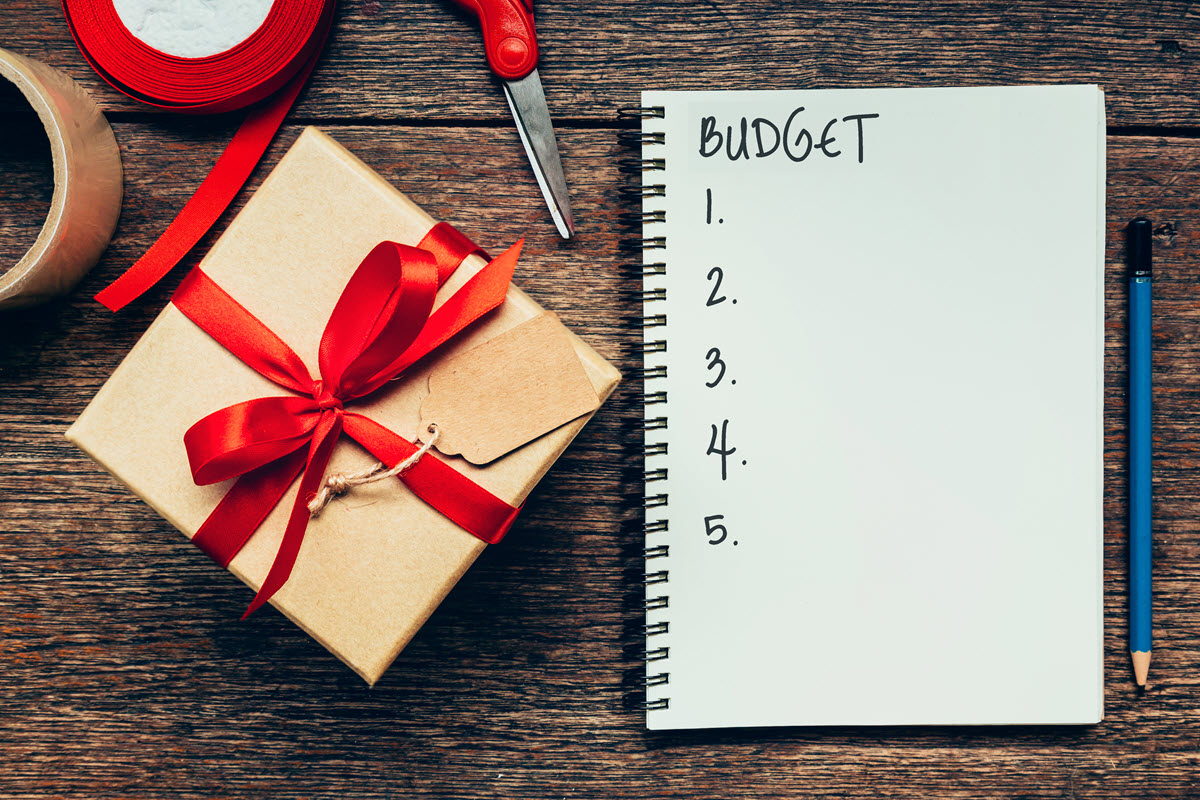 Explore alternatives to traditional gift giving
Share your talents – We all have special talents, consider sharing those with others. Have you thought about gifting your famous homemade cookies or your world-class banana nut bread? Or might you want to give a gift of service, such as babysitting while a friend enjoys a night out or walking your neighbors' dog.
Create an experience – Consider a family experience including playing games, attending a play, driving through holiday lights, or volunteering at a local house of worship, shelter, food pantry, etc.
Try a new way to dine – Let the dinner host prepare the main entrée while guests bring side dishes or consider planning a potluck to reduce the responsibility and expense of the entire meal.
Rethink gift giving – Consider an adult gift exchange or give gifts to children only. If you set a reasonable gift limit, picking names and buying only for one adult can help you save money. Some families share gift ideas and try think of practical gifts that will be useful. If you have a gift that you've never opened or used but know the perfect person that would appreciate it, consider a meaningful regift.
Create a plan
If you plan to host a gathering, give gifts, visit family, or spend any significant amount of money, it's best to create a plan as early as possible. Creating a plan is important to help you set realistic limits and stay within the limits. If you know what you are looking for and have created a realistic budget, you will be best prepared when you see a good deal. Depending on when you start shopping, you can take advantage of sales, special pricing, or special coupons. This makes your list and budget even more important
Commit to following your list. Make a list identifying each recipient. Your list will help you anticipate rather than react. Make lists and stick to them – no impulse buying! Before heading out to shop, check your balances and your list. Regularly check your list and mark your progress. You can even text your purchases or keep a running list in your phone. In order to stick to your list and plan, try to shop when you are energized rather than when you are hungry, angry, lonely or tired. Consider a shopping accountability buddy. Think about which stores you are willing to visit and how much time can you commit.
Set a realistic budget – Things add up quickly so this is one of the most important things you can do. Be sure you can afford the planned and budgeted amount. Identify the amount you are going to spend. Create a budgeting strategy that works for you. Tracking your holiday spending can be tricky but consider using a spreadsheet, the envelope method, or use banking apps. Keep your receipts in one place (envelope or coupon keeper). There's no right answer… do what works for you.
Make a list and follow it – Only go to stores, even the grocery store, with a list. Aimless walking around can be dangerous. Make a list and include the max amount of money you want to spend. For example, "pajamas for sister: $20". If you find something perfect but it's over your limit, consider waiting 24 hours before making the purchase. This is one way to deter impulse shopping.
Comparison shop – The Rule of 3 still applies. Take advantage of the technological advances that put almost any store in the palm of your hand. Once you are out shopping, your smartphone camera can be used to recognize products or bar codes and check competitor prices. You may find that online prices are better but be sure to factor in the shipping charges. While some stores offer free shipping, consider searching for promotion codes and coupons for online and in-store purchases. You may also want to check the store's price match policy.
Think about your credit purchases – Research has consistently shown that individuals spend more money when they use credit cards. If you enjoy shopping, be sure to manage your credit cards (before, during, and after the holidays) or alternatively, consider using cash or your debit card.