EXPLORE THE DIFFERENCES BETWEEN ATM AND DEBIT CARDS
ATM Cards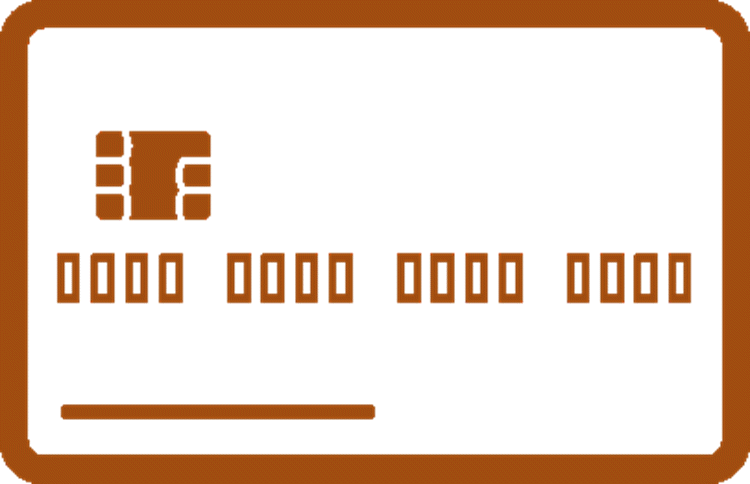 An ATM card is a PIN-based card. That means that in addition to using it at ATMs, you may also be able to use it to make purchases (by entering your Personal Identification Number) if the merchant is using one of the same electronic ATM networks that's listed on the back of your card.
Debit Cards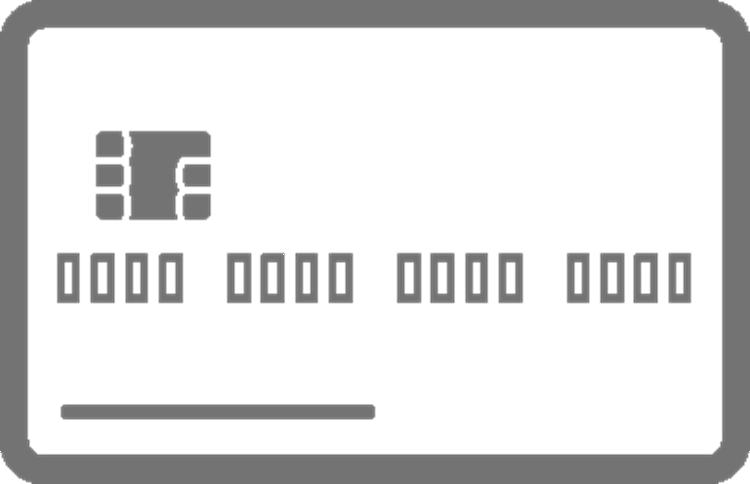 A debit card looks just like a regular ATM card, and you can use it at ATMs. When you make a purchase or other transaction, the funds come out of your checking account. The difference is that a debit card has a Visa® or Mastercard® logo on its face. That means you can use a debit card wherever Visa® or Mastercard® debit cards are accepted, for example, department stores, restaurants, or online.
The front of a debit card includes:
The debit card number. This 16-digit number is unique to your card. It is different from your checking account number.
The expiration date. Your card can only be used until this date. A new card will be automatically sent to your address prior to the expiration date.
Visa® or Mastercard® logo. This symbol means that you can use this card wherever Visa® or Mastercard® debit cards are accepted, for example, department stores, restaurants, and online.
The back of a debit card includes:
Customer service number. Call this toll-free number when you have questions about your account.
Signature bar. For your protection against fraud, be sure to sign here as soon as receive your card.
Card verification value (CVV). This number is unique to your card. When you use your card to make purchases over the phone or Internet, some merchants may require you to supply this number to confirm that you have the card with you.
Network logos. The logos that appear on your card indicate where it can be used. You can access any ATM that carries the same logos as your card, make PIN-based purchases at merchants that display the same Point-of-Sale network, and make signature-based purchases at merchants that accept Visa or MasterCard debit cards.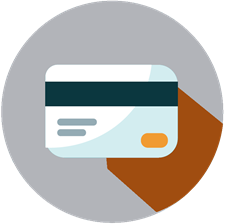 HELPFUL TIPS
Request an ATM card/debit card.
When you open a saving or checking account, your bank will probably offer you the opportunity to apply for at ATM card and/or a debit card.
If your ATM card is ever lost or stolen, contact your bank immediately.
Create a PIN.
To use your card at the ATM, you must enter a Personal Identification Number (PIN), a secret combination of numbers or letters that you create. Your PIN is like a secret password. If someone else has it, they can take money out of your account — so don't share it with anyone. If you do give it out, you may be held responsible for any money you lose. So to keep your money safe, keep your PIN a secret.
Stay alert and aware.
Because most ATMs give out cash and many accept deposits, it makes sense to be alert and aware of your surroundings every time you use an ATM.
Follow onscreen directions.
Not all ATMs work exactly the same way, but they're all designed to be easy to use. Just follow the directions on the ATM screen that you're using.
Be aware of fees.
Your ATM card will work in machines operated by your own bank. It may also work in ATMs operated by other financial institutions. This flexibility is great, but be careful about fees you may be charged by both your bank and the ATM owner.
Know your available balance.
Be sure you have enough money to cover your ATM withdrawals and checks. Remember that whenever you make a withdrawal with your ATM or debit card, the money will be withdrawn from your checking account. Also, when you write a check it may take several days for the funds to be withdrawn from your account or it may be processed that day.
Also remember that when you deposit a check, the funds may not be available for immediate use, depending on the bank's funds availability policy.
Record your transactions.
Make a habit of keeping track of all your banking transactions. Consider writing your ATM transactions and the purchases you've made with your ATM card or debit card in your register right away so that you don't forget. On a monthly basis, compare the amounts on your receipts to those on your bank statement to ensure that they match.
Both ATM and debit cards are safe, convenient ways to get cash, make deposits, transfer funds, and make purchases.