OVERVIEW
Online and mobile banking is an easy, convenient, and accessible way to manage your accounts, check balances, pay bills, track spending, and transfer funds – anytime and anywhere you have internet or mobile access. While many people access their banking accounts in person, at a branch, using the telephone or an ATM, consumers are increasingly using online and mobile banking options to manage their finances while on-the-go. Online and mobile banking allow you to access account information and make financial transactions through a financial institution's website or while using mobile applications (apps).
online banking
Online banking refers to a wide range of financial transactions that can be conducted over the internet, generally through a bank's website with a desktop or laptop computer. Online banking, also known as internet banking or web banking, gives you access to many traditional services without having to visit a branch.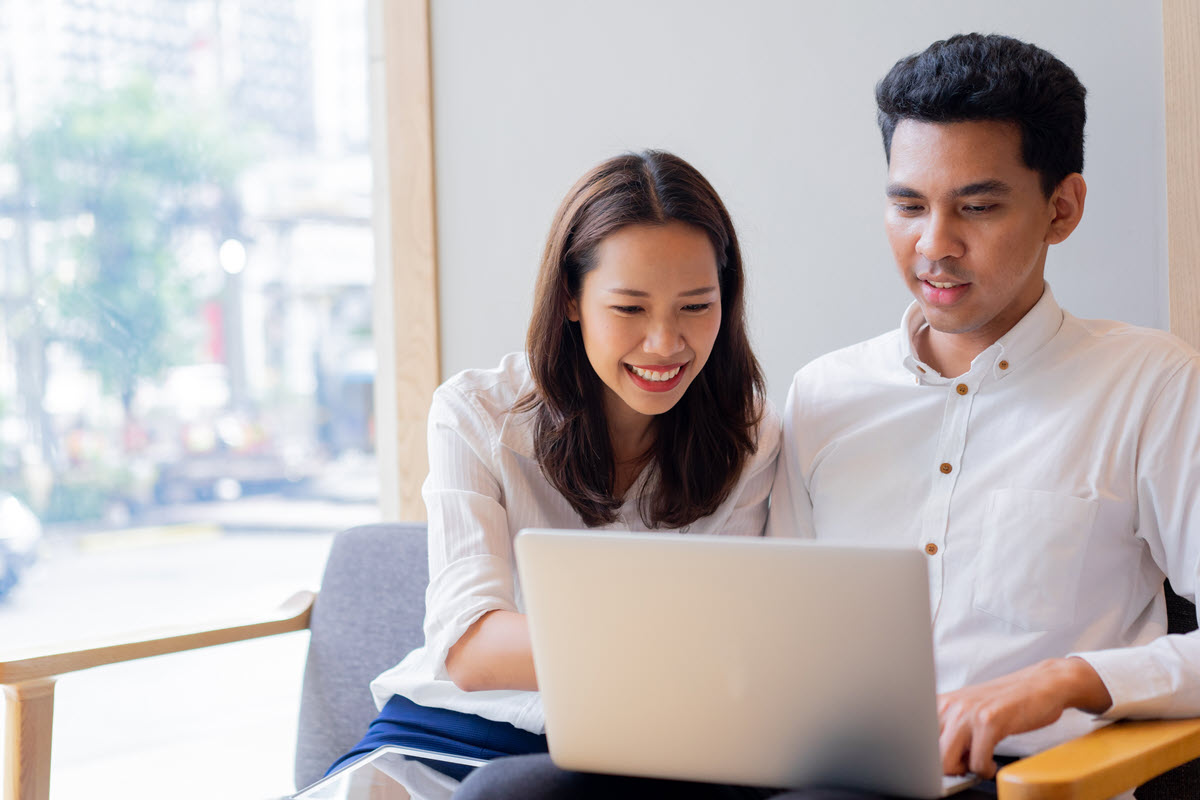 Online banking allows you to manage your money with ease and convenience; however, it may not meet all your financial needs. For example, you may need in-person help to purchase foreign currency, have a document notarized, or get an official check.
GETTING STARTED
As long as you have a computer or smartphone with access to the Internet and a bank or credit union account eligible for online banking, it's easy to get started.
Gather your account numbers – they should be on your paper statement. Your account number will also be on the bottom of your checks or deposit slips.
Find your bank or credit union's website by looking on one of your paper statements or on the back of your debit or credit card, rather using a web search or clicking on links in an email or text. Make sure the website begins with https (not just http) and shows a small lock icon in the web address bar so you know it's secure.
The first time you visit, you'll register for access to your bank or credit union's online banking platform, following the prompts. You will answer questions to prove it's really you, choose a username and password, and set up security features and preferences.
Log in and take a tutorial if it's offered by your bank or credit union to learn your way around the platform.
Online banking can help you manage your account and:
Monitor your account activity
Keep track of where your money is going each month
View deposits, withdrawals, and payments
See checks after they clear
Check your account balance
Apply for loans or credit cards
Open new accounts
Print and review account statements
Save an electronic record of your banking documents
Other common features of online banking may allow you to:
Transfer funds from one account to another
Schedule payments and pay your bills securely from your account
Track your spending and build your savings with money management tools
Set up alerts to inform you of a low balance, when payments are due, and when checks post
mobile banking
Mobile banking is a service provided by a bank or other financial institution that allows you to conduct financial transactions remotely using a mobile device such as a smartphone, tablet, or even high-tech wristwatch. Mobile banking allows you to perform many of the same activities as online banking; however, unlike the related online banking, mobile banking uses software, usually called an app, provided by the financial institution. You may be able to download the app from the financial institution's website. While these mobile banking services are often provided by financial institutions at no additional fee, your mobile carrier's text messaging and web access charges may apply.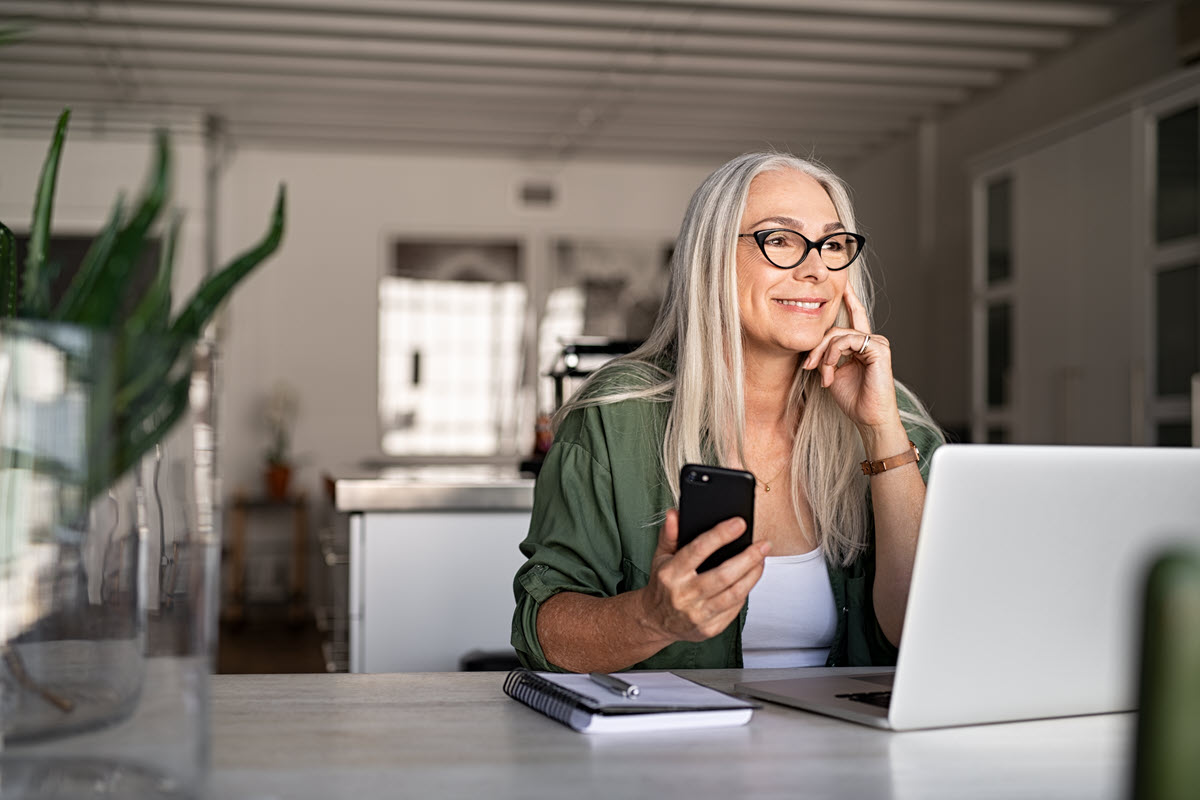 Mobile banking offers convenience and security. Using the mobile app can give you fast access to account information and typically use your mobile device's built-in functions to provide a better banking experience.
Generally, mobile banking apps allow you to:
Deposit checks by taking and submitting a picture
View check and deposit images
Pay bills
Transfer funds
Explore detailed account activity
View balance information
Utilize GPS to locate ATMs and branch locations
Get spending alerts
Put controls on your cards to restrict spending
Tap a button to call a customer service representative
Make peer-to-peer payments
Set up travel notifications
Turn your debit or credit card off if it goes missing or is stolen
Get a code to access the ATM if you don't have the card with you
Receive alerts for low balances and when your transactions post
With text banking, you can quickly request and receive account information via text message. Some financial institutions can send you your balance information, recent account activity, credit card due dates and ATM locations, all by text. Some providers can send you a text if your balance goes below a certain amount.
Using these tools may help you manage your money and meet your savings goals, no matter where you are.
While mobile banking can meet many of your financial needs with ease and convenience; it may not meet all your financial needs. For example, you may need to talk with a financial professional to discuss your goals or plans. For these services, you may want to visit a branch or call.
Making payments
Online Bill Pay
Online bill pay and mobile payments are fast and convenient processes. Online bill allows you to pay your bills online instead of writing and mailing paper checks to pay virtually any company or person in the U.S. — your credit card company, electricity bill, cable bill, or dentist. You can even use online bill pay to send money to friends and family.
With online bill pay, you can pay all your bills in one place – without leaving your home. By using online bill pay to keep track of your payment history, you can monitor how much and when you paid each of your bills.
Many financial institutions let you schedule one-time or recurring payments from eligible checking accounts, so you're in control. You may also be able to set up email bill reminders and alerts when a payment is due or to confirm it has been sent.
Mobile payments
Like online bill pay, mobile payments allow you to conduct everyday payment transactions and make payments to family or friends without exchanging cash or a check. Using your financial institution's mobile app, you can make the payment, in minutes, by using the recipient's cell phone number or email address. Depending on the mobile payment platform, the person you are sending money to may need to be enrolled in or register for the service. Mobile payments may be helpful when paying friends and family rather than looking for an ATM in your bank's network that doesn't charge fees for withdrawing cash. Be sure to check any fees or other charges when using mobile payments.
How online bill pay works
Once you're signed up for online banking with your financial institution, here are typical steps to get started paying bills online. Some providers may require you to enroll in bill pay before getting started.
Set up your payee
To set up a payee, you'll need your bill to find the company name, payment address, phone number and your account number. Once you've set up a payee, the information may be saved so you don't have to re-enter it next time.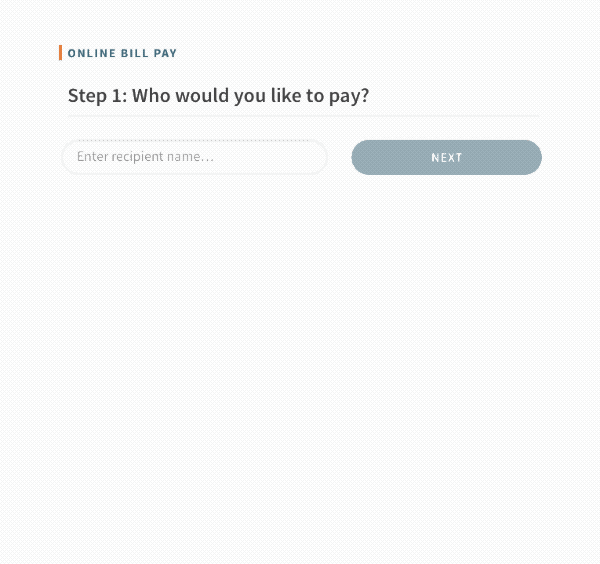 Schedule your payment
Enter the amount you want to pay, and when you want the money to be taken out of your checking account. Depending on your financial institution and the payee, it may take up to five business days for the payment to get there. Be sure to allow extra time before your due date when scheduling your payment.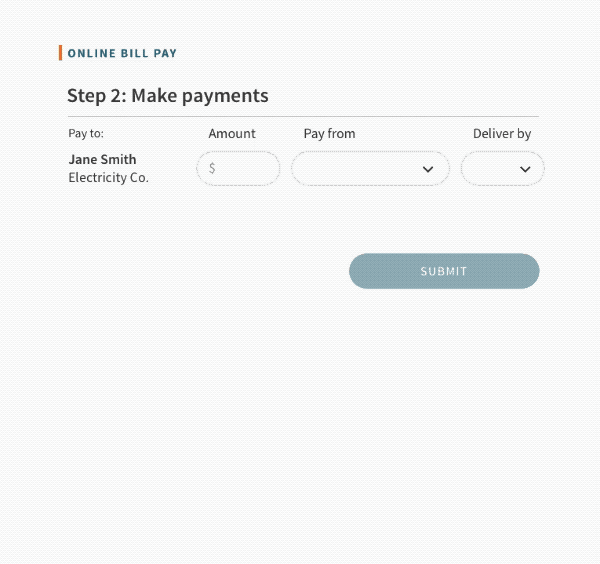 Your payment is sent
The money is deducted from your account and sent to the payee, just as you instructed. You may be able to sign up for a confirmation that the payment was sent.
Choose to set up automatic payments
For online bill pay, setting up automatic payments can help you keep on top of your bills. Check to see if your financial institution has automatic payments. Typically, if your bill is the same amount each month, you can enter the payment amount and frequency, and your financial institution will pay your bill each month. Be sure that you keep track of your automatic payments.