using your money without a bank
There are more options than ever for using and managing your money, if you don't have a saving or checking account. There are many things to consider when evaluating banking alternatives, including fees, risks and rules. It's wise to shop around to find the service, convenience, and price that fit your needs. Ask about additional costs, such as an account set-up fee or annual fee, and any other requirements. Use only an established, reputable service provider. Be a careful shopper and whatever option you choose, make sure you understand the advantages and disadvantages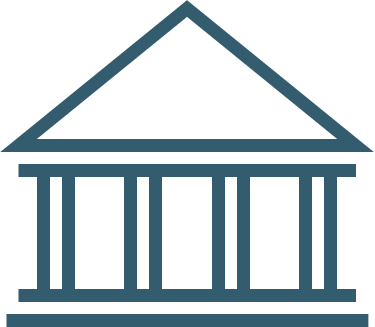 CHECK CASHING SERVICES
Money services businesses often offer check cashing services for people who do not have a bank account. If you have a business check drawn on a commercial bank, you may be able to cash the check for a fee at the company's bank. You may want to compare the fee charged by the commercial bank and the fee charged by a check cashing service.
Benefits:
Convenient hours
Quick access to cash
No need to have a bank account
What to Consider:
Service fees
May not be reimbursed for a lost money order or prepaid card
Doesn't help you build credit history
MONEY TRANSFERS AND REMITTANCES
Transferring money from the U.S. to another country is known as remittance. Many financial institutions offer remittance services on a safe, affordable, and convenient basis. The service is used for a wide range of reasons including providing family financial support or emergency funds, making tuition payments, purchasing property in another country, and sending cash gifts for special occasions.
Benefits:
Send money locally or internationally
Can send money to a bank, ATM card, or as a cash payment
What to Consider:
Charges for transferring money and converting into a foreign currency
Fees charged to the beneficiary to pick up or withdraw the funds.
Foreign exchange rates
Timing
Safety of money in the U.S. and in the foreign country
PAYDAY LOANS
Payday loans are small dollar loans that are usually due in full on your next payday. Payday loans are often short-term loans or cash advances.
Benefits:
Quick access to cash
No need to have a bank account
Credit history is not typically important
What to Consider:
Easily turns into a recurring debt
Can have very high interest rates and costs
PREPAID CARDS
Prepaid cards are reloadable cards that you can use to pay bills or shop in-person and online. You can only spend what you have available, but you can reload the card with funds when needed. If the prepaid card has the Visa or MasterCard logo, it can be used anywhere Visa or MasterCard is accepted.
Benefits:
No bank account required
No minimum balances
You can manage spending by using only the amount available on the card
In some cases, a direct deposit, such as a paycheck, can be automatically added to a prepaid card
What to Consider:
Monthly fees, including fees to add money or make purchases
May not be able to use the card for bill payment
Doesn't help you build credit history

ONLINE BANKS
Online banks don't have physical branches, so everything happens online. You have the freedom of accessing everything digitally, but you won't be able to go to an in-person location for assistance.
Benefits:
Potentially higher interest earned on your accounts
Online and mobile access to your money
Potentially lower fees
What to Consider:
Convenience of ATM locations and access to cash
Fees
Availability and reliability of customer service
ONLINE LENDERS
Lending websites allow people to borrow money, sometimes at lower rates than those offered through traditional banks. However, these loans often come with fees (such as an origination fee or late-payment fee). Some "peer-to-peer" lending sites allow individuals to borrow money directly from other individuals. Online lenders may be faster, but can also be more expensive than traditional lenders.
Benefits:
Potentially lower rates
Faster access to funds
What to Consider:
May be more expensive that traditional loans
Often comes with fees