HOME BUYING STEP-BY-STEP
Here's a summary of suggested steps in the home buying process: Before buying your first home, it's important to consider your situation. If you decide you're ready to be a homeowner, it's a good idea to shop for a mortgage loan before shopping for your new home.
Learn more about buying a home. Attend a homebuyer workshop.
Decide whether renting or buying is best for you at this time.
Find out what home price you can afford.
Shop for your mortgage before you shop for your home. Apply for mortgage pre-approval and get a pre-approval letter from your lender. By having verified purchasing power, your offer will stand out to home sellers.
Select a real estate agent to help you search for, bid on, and buy your home.
Look at homes for sale in your price range.
Make an offer on the home you wish to buy. Be prepared to compromise in price negotiations; the asking price and selling price of a home are often different. Your real estate agent can: give you information about recent sales of similar homes; help you write up your offer and make an "earnest money" deposit; and act as your go-between and advisor during negotiations.
Have the home professionally inspected.
Your lender will order an appraisal and title search.
Complete the mortgage process: provide the necessary information for your preapproval to become an official approval; receive a Loan Estimate and Closing Disclosure Form with the cash needed to close and the monthly mortgage payment; make sure all the conditions of your loan approval have been met.
Purchase required and optional home-related insurance policies.
Make a final "walk-through" inspection of the home.
Arrange for transfer of utility bills.
Go to closing. Carefully review all documents associated with the home sale. Pay all costs in full with a certified check. Sign all loan and title documents and take ownership!
Move in.
Maintain your home and financial investment. Stay on top of maintenance and other repairs. Maintain a consistent payment history to prevent foreclosure.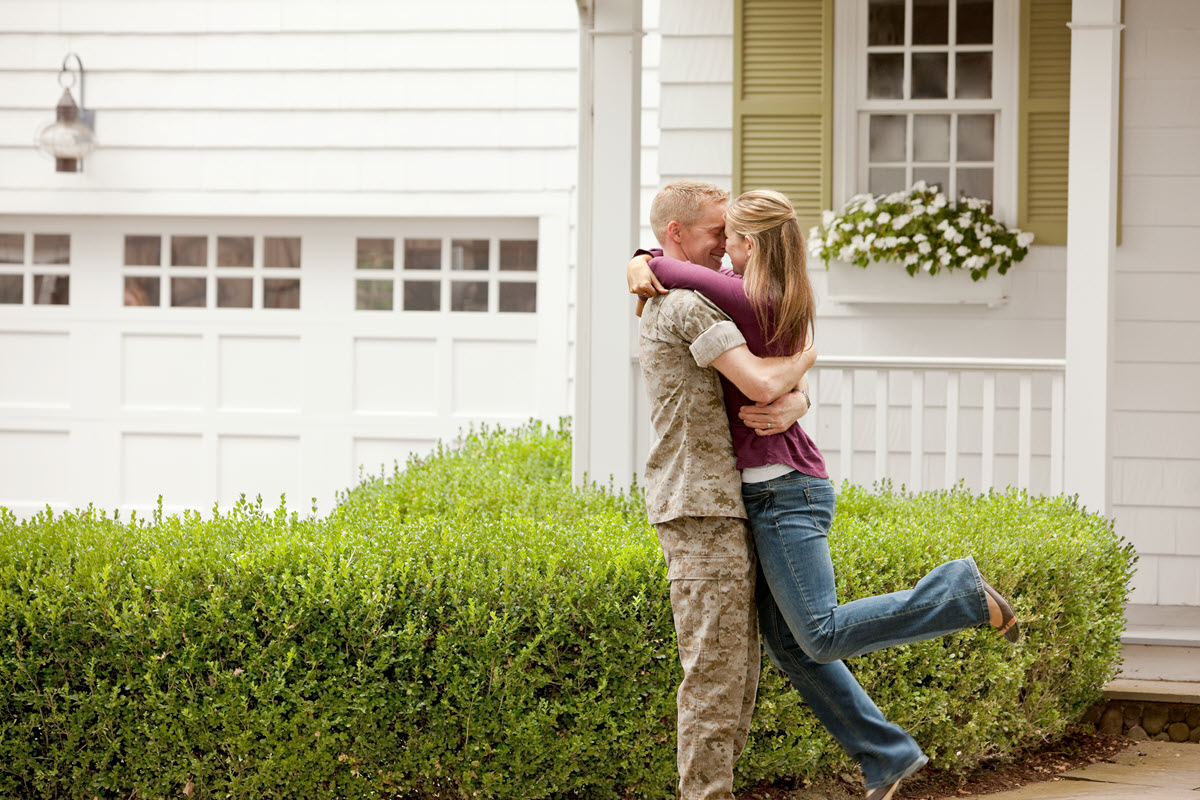 DEVELOP A STRATEGY FOR BUYING YOUR FIRST HOUSE
Follow these tips for creating your own home buying plan:
BEFORE YOU GO HOUSE SHOPPING
If you've decided you're ready to buy a home, there are some important steps you need to take before you go house shopping. You'll want to evaluate how much you can pay, choose a lender, and get pre-approved for a loan. Many financial experts suggest you get approved for your mortgage before you shop for your home to make sure you know what you can afford and are comfortable paying.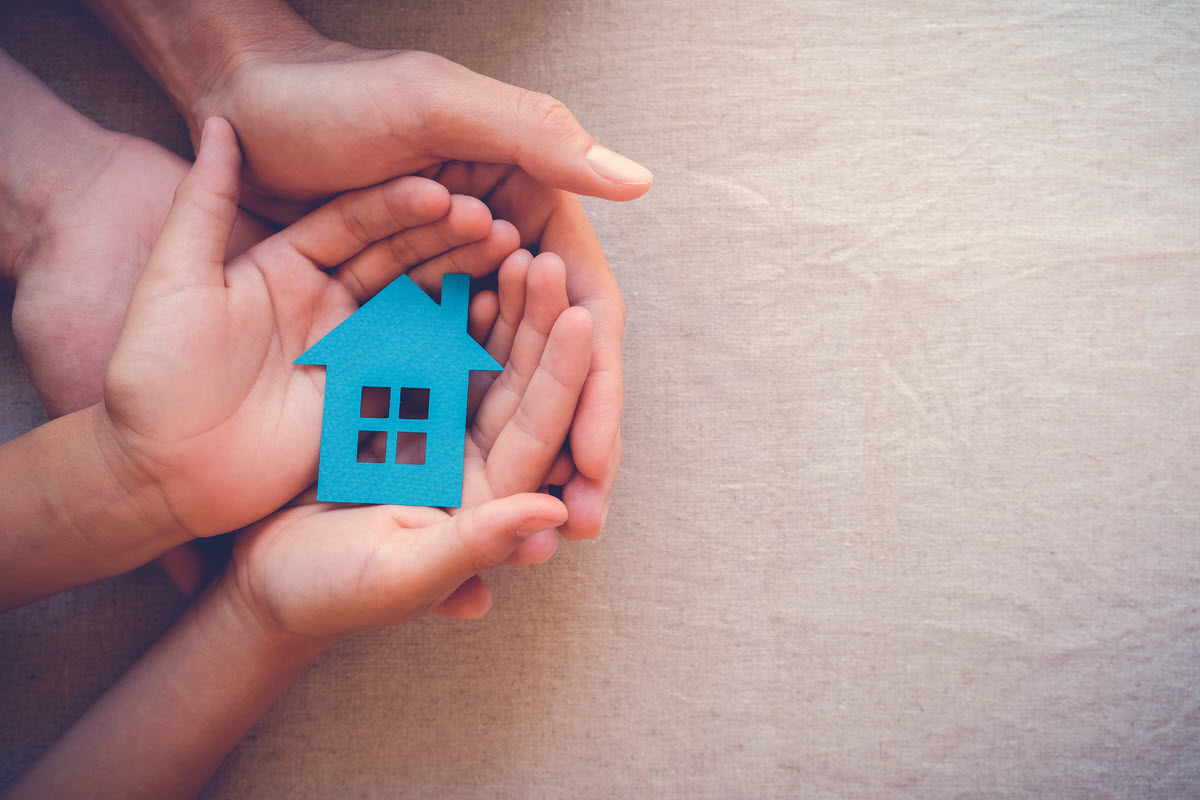 SELECT A REAL ESTATE AGENT
A good real estate agent can help you define what you want in a home, search for homes in neighborhoods that meet your needs, and provide you with data on recent home sales in the area. Agents can also help answer questions about properties that interest you, for example, tax rates and building code regulations. When you find a home you want, your agent can help you put together an offer and act as an intermediary between you and the seller. They can help you come to a deal more quickly and easily.
Consider interviewing at least 2-3 agents. Tell them what you're interested in. Find out if they have experience in the area where you hope to buy. Ask if they can provide additional information about a property or neighborhood, then see how well and how quickly they respond to your request.
How to find an agent
SEARCHING FOR A HOME
There are lots of steps involved in buying a home. It can seem confusing but understanding the basics of the home buying process can make it go smoothly.
Before you begin house shopping, consider attending a class for first-time homebuyers, figuring out what you're looking for and how much you can pay, and getting preapproved for a loan.
Once you've found a reputable real estate agent, you can begin to look at houses — while this may seem like fun some find this stressful. You'll want to pay attention to location. Think about everything from work, local stores and restaurants, to traffic patterns. If you're considering buying a home in a location that's far from where you currently live, be sure to schedule a trip from the new location you are considering to the places you often go. This will help you better understand if the new home location is convenient for you.
Avoiding Discrimination
Federal law prohibits housing discrimination based on your race, color, national origin, religion, sex, family status, or disability. If you have been trying to buy or rent a home or apartment, and you believe your rights have been violated, you can file a fair housing complaint. You can file a complaint by contacting the U.S. Department of Housing and Urban Development via email, phone, or mail.
They will ask you to provide:
Your name and address.
The name and address of the person your complaint is about.
The address of the house or apartment you were trying to rent or buy.
The date when the incident occurred.
A short description of what happened.
U.S. Department of Housing and Urban Development (HUD)
Website:
www.hud.gov
Toll-free phone:
1-800-669-9777
Mailing address:
Office of Fair Housing and Equal Opportunity

Department of Housing and Urban Development

Room 5204
451 Seventh St. SW
Washington, DC 20410-2000
HOME SHOPPING TIPS
You've decided it's time to buy a house! That's great. Here are some initial home shopping tips to think about as you get started.

ARE YOU READY TO BUY A HOME?
Buying a home is one of the largest purchases you'll ever make. So you've got to really think it through. When's the "right time" to buy your first home? As soon as you're able to!
Homeownership offers lots of benefits. But before you start house shopping, you need to think about whether owning a home is right for you — and what it will really take to buy and maintain a home. Consider the pluses and minuses of homeownership, the costs involved, and how to decide if you're ready to buy. If you think you're not ready yet, you can take the necessary steps to strengthen your financial picture.
If you have been in the military you can also speak to a loan originator to see if you qualify for a Veterans Affairs (VA) loan. Also, check into you Basic Allowance for Housing (BAH) and Basic Allowance for Subsistence (BAS) for the area you're considering.
Use this checklist to see if you're ready to buy a home.
PREPARING FOR CLOSING
As you get ready for your closing day, you have many details to handle.
In the weeks leading up to your closing, you should:
Buy homeowner's insurance. Be sure to get several insurance quotes. Check with the company that handles your automobile insurance. Insurance companies often offer a "home-car" discount, usually 5 to 10%, to customers with more than one insurance policy. If the property you're purchasing is in a flood zone, you'll be required to purchase a flood insurance policy.
Review your loan commitment with your lender to make sure you understand all the requirements. Set the closing time and date based on your sales contract and the loan commitment expiration.
Review your Good Faith Estimate of Settlement Costs (GFE) and Truth in Lending Disclosure (TIL) Statements. The GFE and TIL statements are two documents that the lender must give to a homebuyer within three business days of application. The GFE gives an estimate of the costs that the buyer will have. The TIL provides the true cost of credit to the borrower. The TIL contains the annual percentage rate, finance charge, amount financed, total of payments and payment schedule.
Review your loan documents and estimated Closing Disclosure. You should make sure that the transaction and fees are what you agreed to. The Closing Disclosure is a document prepared by the closing agent that itemizes all charges related to the real estate purchase in detail.
Confirm that a survey of your property has been ordered. Check with your closing agent or attorney.
Get ready to move. If you're a renter, let your landlord know you'll be moving. Complete change-of-address forms available at the post office. Arrange for utilities to be disconnected at your current address and to take over accounts at your new home. Plan your actual move.
The day before closing, you should:
Conduct a final walk-through of your soon-to-be home.
Make sure all inspections and repairs in the purchase agreement have been completed.
Get a certified or cashier's check from the bank to pay your closing costs. Cash or personal checks are generally not accepted.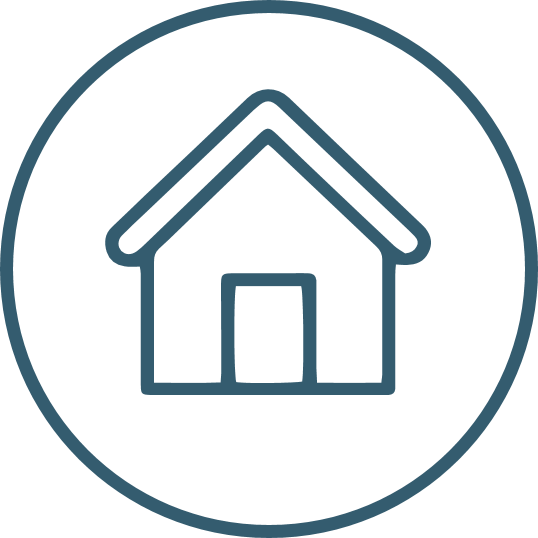 DETERMINE HOW MUCH YOU CAN PAY
Read these steps to learn how to determine a housing budget that's comfortable for you.
Review your monthly spending plan and identify.
Calculate how large a monthly mortgage payment you can afford.
Decide how large a mortgage payment you are willing to make. Don't forget to factor in cost of utilities, maintenance, insurance, taxes, etc.
Determine how much money you've saved for a down payment and closing costs.
Talk to a home mortgage consultant about financing options that fit your needs.
Note: As a general rule, you can estimate how much home you can afford multiply our after-tax annual income by 2.5 to estimate a top purchase price. To estimate your maximum recommended monthly housing payment you can multiply your after income by 28% and divide that number by 12. As a guideline, your monthly mortgage payment (principal, interest, taxes, and insurance) should not exceed 28% of your gross monthly income.
THE COST OF HOMEOWNERSHIP
There are a variety of expenses involved in purchasing and maintaining a home of your own.
Down payment
A portion of the sales price paid to the seller by the homebuyer to close the sales transaction. Down payments usually range from 3% to 20% of the property value. You may be required to have Private Mortgage Insurance (PMI or MI) if your down payment is less than 20%.
Closing costs
Costs paid by the borrower (and in some cases the seller) in addition to the purchase price of a home. These may include the origination fee, discount points, appraisal, credit report, title insurance, attorney's fees, survey, and prepaid items such as tax and insurance escrow payments. It's common for these costs to total between 3% and 5% of your total mortgage. You will receive an estimate of these costs from your lender after you apply for a mortgage.
Mortgage
Because houses have such a high price tag, almost everyone borrows some, if not most, of the money they need to buy one. You'll probably need a home loan, or mortgage, from a mortgage lender. You'll need to pay back the mortgage by making regular payments (usually monthly) over a period of years, with interest.
Home repairs & maintenance
The cost of maintaining your home. The amount will depend on the condition of your home, its exposure to the elements, the care with which you treat it, the number of people who live in it and the type of usage.
Property taxes
Taxes typically paid at least once a year to one or more governmental authorities. The amount is based on the market value of your property as determined by the county where the property is located.
Insurance
Homeowner's or hazard insurance protects you against financial losses on your property as a result of fire, wind, natural disasters or other hazards.
Home warranty protection
A home warranty is a type of insurance that some homeowners purchase to cover repairs to major systems such as plumbing, electrical, and heating systems, as well as installed appliances.
Remember, though there are many costs that go along with home ownership, there is also one important benefit: your home can increase in value over the years.