Six basic skills
Everything you do in business is going to take some combination of your time, money, and materials — things that are usually in limited supply. Planning ahead will help you to use these limited resources to your best advantage.
Think through your goals and how you're going to achieve them. Be realistic and specific: who's going to do what, by when?
Think ahead about your business budget. Consider how much money you're going to need, when you'll need it, and how you'll use it. Consider what you hope to get in return for the money you spend. This is called your return on investment, or ROI.
To start building a new business, ask yourself some basic questions:
What products or services will I provide?
Who will be my customers?
How will my products and services meet my customers' needs?
As you gather the answers to these and related questions, start putting your plan down on paper.
Whether a small business is a manufacturer, retailer, or service provider, all small business owners are involved in buying, also called purchasing.
Since profit is the difference between how much you spend and how much your customers pay you, it pays to save money wherever you can. Being a smart buyer will help your business become more profitable.
To be a better buyer, think of your spending in categories. That way you'll see how you're spending your money — which will help you to make better business decisions. If money is tight, you'll be able to quickly spot where you might be able to cut back. If you have money to spare, you'll see how you might use it to grow your business. This is called reinvesting.
Being a skillful buyer also means you'll get the quality you need in the things you buy — and avoid wasting your money. Finally, being a good buyer means you'll have the goods and services you need when you need them. Timing is important in business.
"Producing" means providing products and services for others to buy. Manufacturers call this the production process. Service businesses might call it the service delivery process.
Improving your production process can improve your profitability. For example, if you can figure out how to save money by delivering your product or service more quickly or inexpensively, you can increase the amount of money you make. If you can deliver products or services of higher quality, you'll probably make more sales. Or, if you can find ways to package or deliver what you produce in ways that are more convenient for your customers, your sales will probably go up.
In order to sell, you have to understand your customers: what they want, how and when they want it, and what price they're willing to pay. Customers must have a need for what you're offering. They must know that your business exists and be interested in buying from you. They must believe that your product or service will meet their need. Finally, they must feel comfortable that the price you're asking is reasonable and affordable for them.
Also, consider your payment policies. Depending on what you're selling, you need to decide not only how much you will charge, but the timing you require for payment. For example, some businesses charge 50% when the order is placed, and 50% on delivery. You also need to decide whether to extend credit to customers, in what amount, and for what length of time.
"Tracking" refers to the skill of keeping good business records. Unless you keep track of the money in your business, and what you buy, produce, and sell, you could be losing money and not even know it! Keeping track is also important for filling out your tax forms accurately.
Keep your money records accurate and up-to-date. Track your deposits, withdrawals, and current balances; how much you owe and how much customers owe you. That way you'll always know how much cash you'll have on hand. Keep your business and personal records separate so you can clearly see how your business is performing.
Also, track information about your sales efforts, your customers, and your product or service delivery process. By tracking useful information, you can make smarter decisions to improve the efficiency, sales, and profitability of your business.
Managing means having a vision of what you want your business to become, and constantly adapting to change in order to guide it toward those goals. If you have employees, managing also means being the leader of a team that is critical to your success. Most experienced business owners consider their employees to be their company's most valuable resource. They represent your business to your customers, your suppliers, and to the public. They must believe in your business and commit themselves to doing good work in order for your business to succeed.
For most businesses, employees are also their largest expense — so they can't afford to have people who are not productive. (Remember that the total cost of employees includes not just their salaries, but also benefits, payroll taxes, and the time and expense involved in managing them.)
You can learn to be a better manager by working for or listening to experienced managers who have learned from their own mistakes and successes.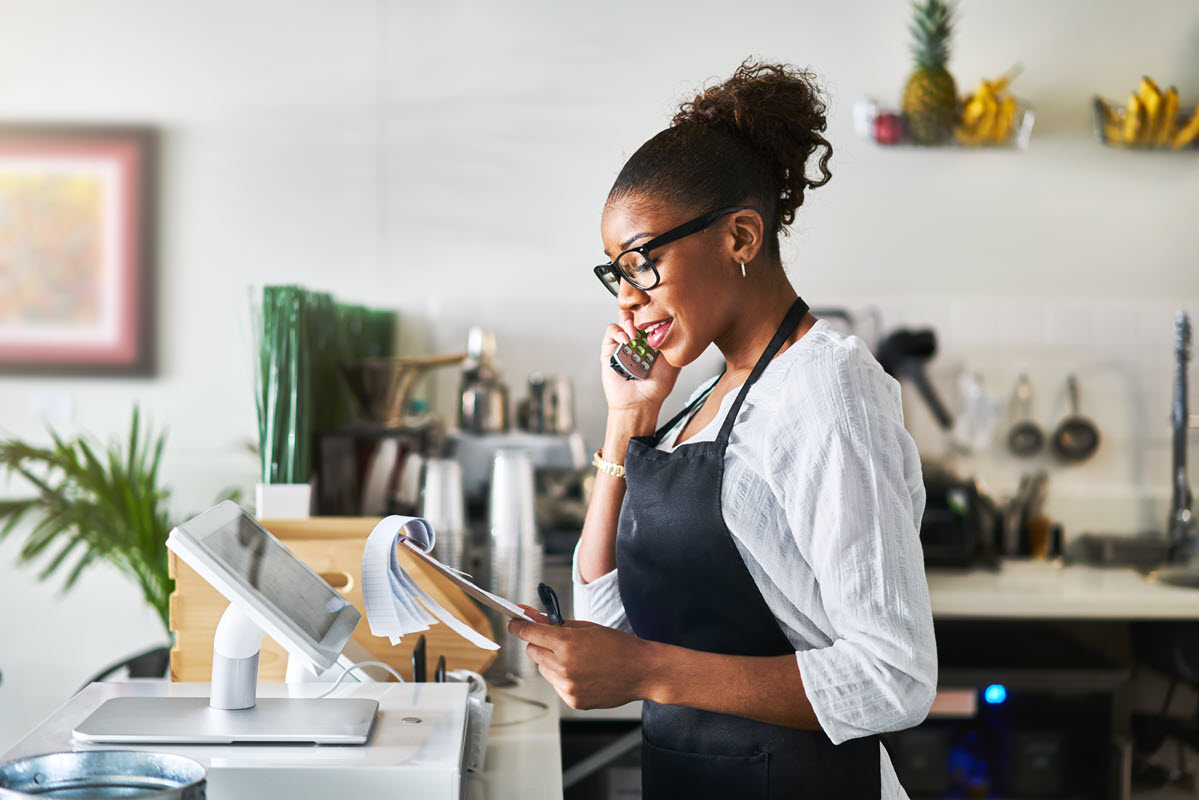 basic business tools
Online banking
Banking on the Internet is one of the most useful money management tools a small business owner or manager can have. "Time is money" in business, and managing your money online can be a tremendous time-saver. Online banking is safe and convenient: you can monitor your account activity at any time, check your transactions and balances, transfer funds between bank accounts, and pay bills.
Checking accounts
Business checking accounts are similar to personal ones. They make it easy for you to access your money and to transfer money between accounts. By having a business checking account that's separate from your personal one, you can clearly see how your business is performing and how much cash you have on hand. It will also be quicker and easier to fill out your tax forms.
Many banks offer accounts that let you write checks and use online banking and automated teller machines, or ATMs.
Some banks offer special ATM cards that allow the business owner to control how the ATM card can be used by employees. For example, a bookkeeper could make deposits but not have full access to the business' money.
Ask your local bank about the different kinds of business checking accounts they offer.
Savings accounts
Just as with a checking account, many small businesses have a business savings account that's separate from their personal one. With savings set aside, you'll be able to handle emergency business needs. You can plan ahead for making large purchases in the future. You'll be ready to pay your business' taxes when they're due.
At most banks, your business savings account can be used as overdraft protection for your business checking account. This can save you money on bounced check fees, and help keep your credit strong.
Also, when you put your money in a business savings account, the bank rewards you on a regular schedule by adding interest that makes your savings grow.
Payroll services
Paying your employees — and keeping track of what you pay them — can be complicated and time-consuming. Payroll tax laws change frequently. As an employer, you can be charged penalties if you don't keep up with the new laws. A payroll service can make the entire process of paying your employees, and keeping track of what you pay them, faster and more convenient. The payroll service provider also takes responsibility for following the current payroll laws — and paying any penalties if they make an error.
Many banks offer payroll services. Ask your local bank for details about what they provide and how much they charge.
Loans and lines of credit
Loans are typically used to make large, one-time purchases. The process of borrowing for your business is similar to borrowing for yourself. However, when you get a personal loan, it's usually to buy something you simply want to own — like a car or appliances. But when you borrow money for your business — if you're a smart business owner — it will be for the purpose of improving or expanding your business and its profitability, such as getting a loan to buy equipment that will increase your production capacity or lower your production costs over time.
A line of credit gives a business a flexible way to borrow money at any time and manage cash flow. The bank agrees to lend you up to a certain amount on an ongoing basis. You can use as much as you need (up to your limit) and pay back at least a minimum amount every month. You pay interest only on the amount you borrow.
Personal guarantee
When you want to borrow money, the lender will study the financial performance and credit history of your business to decide how much and what kind of credit to give you. They will also look at your personal financial picture. That's because most lenders require a personal guarantee for most business credit. A personal guarantee means that an individual person, called the guarantor, signs a legal agreement promising to repay the loan if the business is unable to.
If you're planning to borrow money for your business, be sure that you clearly understand what your business — and you personally — are agreeing to. Consider getting legal advice before signing a loan agreement.
Credit cards
Business credit cards can be very convenient, especially for making smaller purchases and when traveling on business. Having a business credit card that is separate from your personal one makes it easy to identify your business expenses. Many credit card programs offer monthly or quarterly statements that show how much was spent in different expense categories. This can save you bookkeeping time.
Most business credit card programs will let you have multiple cards, so you can give them to employees. To keep control of your employees' spending, you can assign a spending limit to their cards. Some card programs even let you limit the kinds of purchases your employees can make — for example, only allowing them to purchase office supplies.
Secured credit cards are ideal for businesses that are just starting out or for those that need to rebuild their business credit. To qualify, you're normally required to open an account with a balance equal to the credit limit of the card.
Merchant card processing
It's important to make doing business convenient for your customers. The more ways your customers can pay you, the easier it will be for them to buy. Credit card providers, including many banks, offer merchant card processing. These services allow you to accept credit card and debit card payments from your customers, including online.
Research shows that consumers tend to buy more-expensive items and to spend more overall when they use a credit card. So accepting credit and debit cards might help your business make more sales and more dollars for each sale you make.
Ask your local bank if they offer merchant card processing services and how much they charge.
talk to your banker
Find out why your banker can be a valuable business advisor.
Most banks have employees who specialize in helping business customers. You can ask them about specific products and services. But you can also talk to them about your business — what you've accomplished, and what you're trying to achieve. Your business banker can be a real asset — a trusted advisor who can help you save time and money, take advantage of new opportunities, and reach your business goals.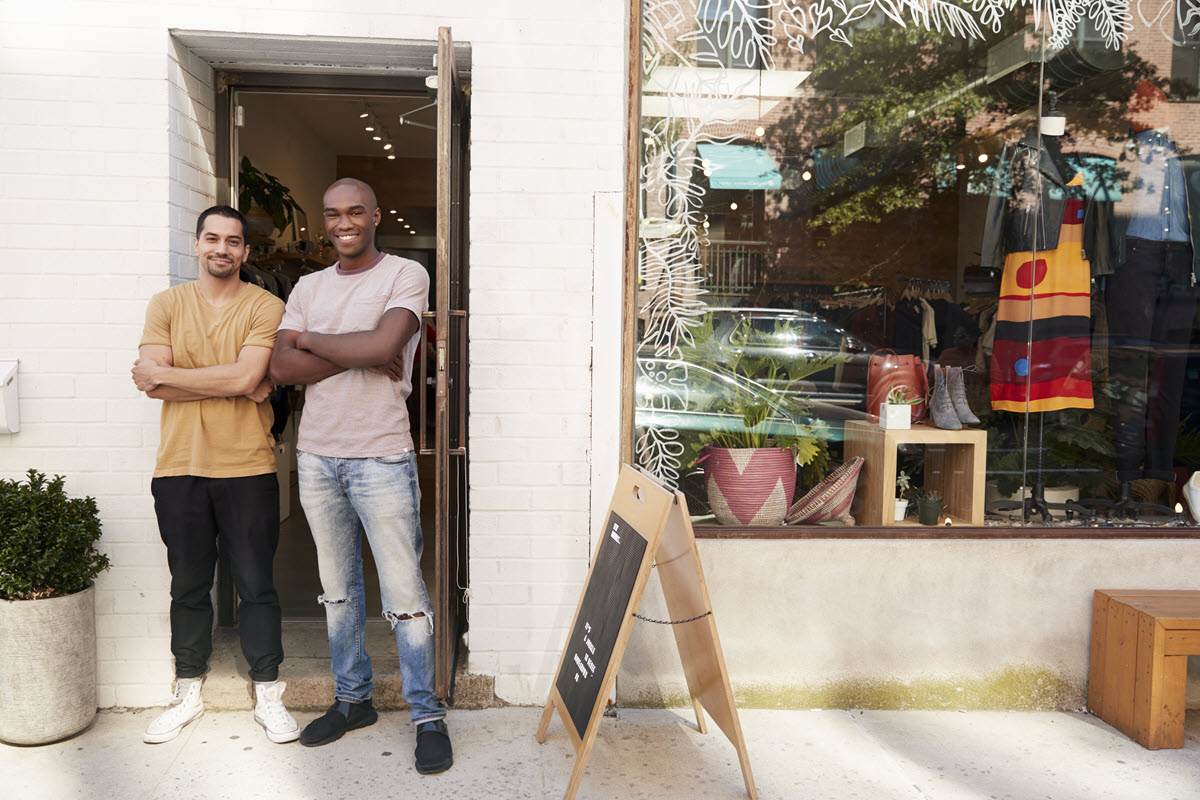 Most business bankers have worked with dozens, if not hundreds, of small businesses similar to yours. Since you're a customer of the bank, the bank wants you to succeed. The more they know about you and your business, the better they can advise and assist you.
how the sba can help you
About the SBA
The U.S. Small Business Administration (SBA) is an independent agency of the federal government. It's dedicated to helping people get in business, stay in business, and make their businesses successful and growing. The SBA offers all kinds of resources to help you start, finance and manage your business, and find new business opportunities. It can help you write a business plan, obtain start-up capital, purchase real estate, and much more. The SBA has offices throughout the United States to assist you. To learn more about the SBA, visit their website.
Starting your business
The SBA can help with:
Small Business Start-up Kit
Training and counseling
Business planning tutorial
Special assistance programs
Workshops
Shareware

Financing your business
The SBA can help with loan programs, including those that focus on:
Microloans (up to $35,000) for start-up, newly established, or growing small businesses
Low and moderate income areas
Working capital lines of credit
Assistance in developing a business plan and building business operations

Managing your business
The SBA can help with online workshops, courses, and guides.
New business opportunities
The SBA can help with:
Government contracting
Business development
Business Matchmaking events
Export assistance
Nonprofit grants
Expanding Your Business workshops
To learn more about the SBA, visit their website.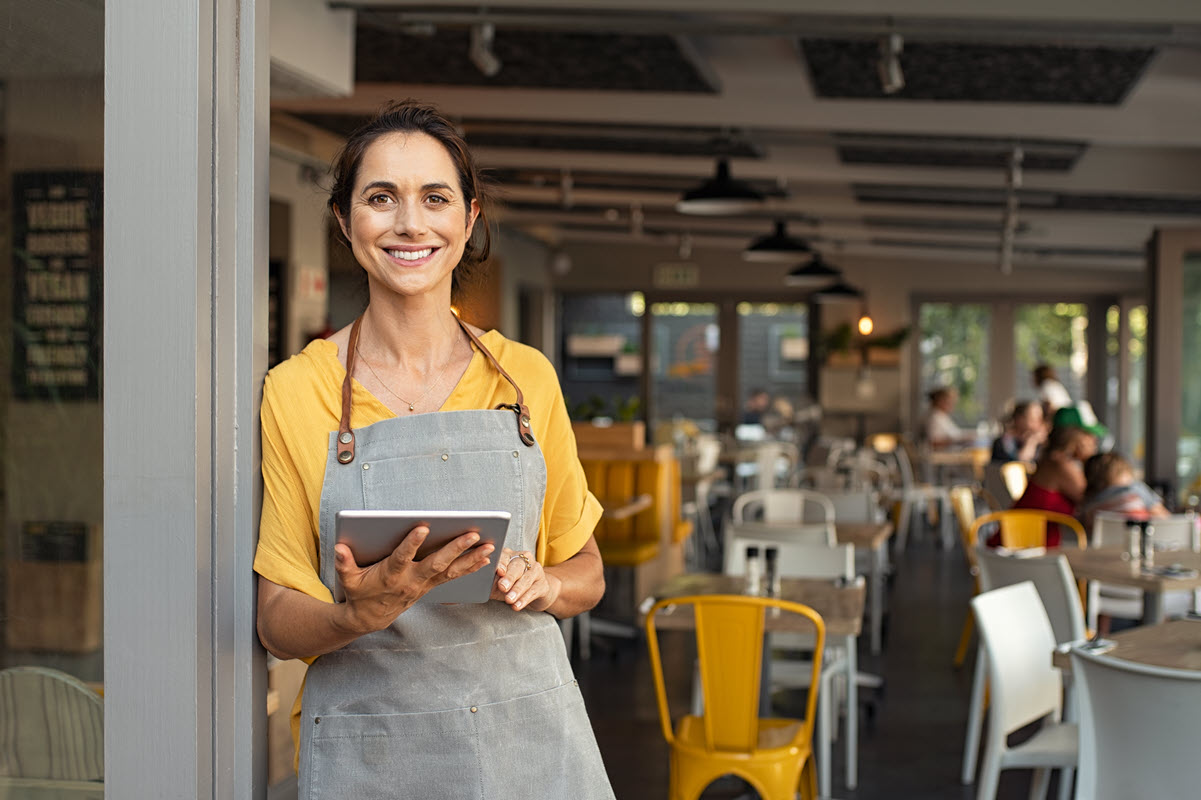 vital vocabulary
The copy machine you bought increases what your business is worth. That makes it an asset.
The money you owe is called a liability.
The products, or merchandise, that you offer for sale to your customers is called inventory.
A manufacturer's expense for materials they use to make products is called cost of goods sold.
Expenses that are the same amount every month, such as rent or equipment leases, are called fixed costs.
Expenses that may change from month to month, such as electricity or taxes, are variable costs.
The amount of monthly fixed and variable costs required to be open for business is known as overhead.
Marketing is everything a business does to both gain and keep customers.
The minimum amount of money a business must bring in to pay all expenses is its break–even point.
If your business has positive gain after paying all expenses, you earned a profit.
Tracking the money in your business is called "keeping the books," accounting or bookkeeping.
All of your monthly bills and expenses are called your payables.
The money your customers owe you is called your receivables.
Money constantly moves in and out of a business This is known as cash flow.
to succeed in business
Keep your overhead as low as you can.
Know your customers and put them first.
Keep good records to make smarter decisions; you can't manage what you don't measure.