money management essentials: four simple tips
Map out a practical plan to meet your regular financial needs so there's enough money when you need it. Follow these four tips:
KNOW WHEN YOUR INCOME IS COMING IN
Understanding the timing of deposits into your checking accounts, such as your paycheck or benefits, is an important first step. For some people, income amount and frequency are consistent (for example an employee who receives a paycheck for the same amount every two weeks). Others may have an income amount that varies widely and is not received at regular intervals.
KNOW WHAT YOU ARE SPENDING
After the monthly bills have been accounted for, identify your everyday non-discretionary and discretionary expenses. It may be easier to think of these as your "needs" and "wants." The best way to get a handle on this is to look at your spending for a few months. Non-discretionary spending includes expenses you need but may have room for flexibility, such as groceries or gas. Discretionary expenses include things you want but don't necessarily have to have. If you are having trouble meeting bills in step #2, discretionary expenses are where to look to tighten your spending to free up money (for example expenses such as movies, clothes, hobbies, eating out, etc.)
KNOW YOUR SAVING STRATEGY
The ultimate goal is to manage the first three tips so that your expenses do not exceed your income. As a first step in building savings, you should leave a "cushion" in your checking account in the event your spending is higher than expected (for example a utility bill that is higher than usual). Second, you need to build emergency savings, typically equal to three to six months of your monthly expenses, to help cover unexpected expenses (for example a car repair). When you have an emergency savings account, you may want to move on to building your savings for future goals such as buying a new car, traveling, or paying down debt.
Getting comfortable with these four tips may help you meet your monthly bills, have a good handle on where your money goes each month, and build a solid plan for meeting future financial goals.
smart shopping tips
Make the most of the money you have by paying attention to how the little stuff adds up. Before spending, ask yourself: Do I really need it? Do I need it today? What if I don't buy it now? Can I do – or buy – this at a lower cost?
At the store
Resist impulse buying
Shop from a list
Limit the cash you carry
Shop with your spending plan in mind
Avoid ATM fees by using your bank's ATMs
Watch for sales, wait for the right price, and look for coupons and rebates
Take advantage of grocery and drug store savings cards for customers
Food shopping
Save money by eating at home
Make a shopping list
Watch for sales and coupons
Buy products you use frequently in large sizes or bulk quantities
Don't go food shopping when hungry
Consider buying generic instead of name brands
Credit card tips
Limit the number of credit cards you have
Aim to pay your balance in full every month
Pay your bill on time and in full
There are other important tips, like being creative to save money and avoiding high cost loans and fees that you also want to keep in mind.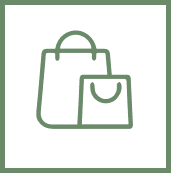 Be creative
Think about ways you might be able to obtain something you want at a lower cost or even for free. For example, you might be able to see a play or hear a concert by volunteering to usher. Or you might get some friends together in order to qualify for a volume or group discount.
Consider skipping a few low-cost purchases you could do without in order to save for one item you really value. For example, trade-off your next few purchases of jeans and t-shirts to save for one nice outfit, or skip your visits to fast food restaurants in order to afford one dinner at a top restaurant.
Some stores and businesses offer their employees a special discount on merchandise. You might consider getting a seasonal job at a store where you plan to do your holiday shopping, for example.
Avoid high-cost, short-term loans
Paycheck (payday loans), car title (car title loans), or income tax refund anticipation loans are examples of high-cost, short-term loans that you should try to avoid. These loans typically have high interest rates and fees. Some payday loans may have automatic rollovers, which increases their costs and disguises the fact you are paying more interest on these loans over time.

Two strategies can help you avoid these services. First, put a portion of every paycheck into a savings account by using direct deposit or automatic transfer. If you consistently build savings over time, you will have a ready resource for unexpected expenses. Second, talk to your banker about short-term loan or line of credit options that may offer lower-cost alternatives to payday and car title loans.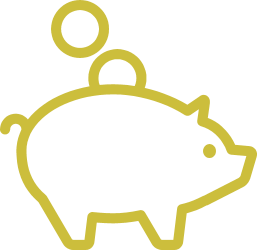 Consider your needs
Is this item something you want or truly need? Ask yourself what needs you're trying to fill by making this purchase.
Check your budget
Decide how much you can spend on this purchase and still cover your other expenses. Watch for sales and special offers. Depending on the item and the store, you may be able to negotiate the price.
Research first
Inspect and try before you buy. Research product claims. Ask others for advice. Determine when, how, and where to buy the item to get the most for your money. Check warranties carefully.
Shop for value
Remember: your goal is best overall value, not just the lowest price. Look for the features and quality you want, good customer service, a fair price, and a flexible return policy.
Making major purchases
Remember the Rule of 3 and comparison shop. Call three stores to compare prices, models, warranties, and return policies. Shopping around using ads, newspapers, and the internet helps save you time, effort, and money. Check product claims and inspect – or even try – it before you buy. Ask family and friends for recommendations. Confirm the full price and consider negotiating. Watch for sales, coupons and rebates for the store and product. Be sure to save your receipt and the box in case you have a problem. Also, be sure to speak to the manager if you have a problem.
Take advantage of membership discounts
You may be eligible for discounts if you have a valid student, military, or insurance ID, or other organization memberships. Research the benefits and ask stores what cards they honor for discounts. Some grocery and drug stores offer savings cards for customers.
Ask about employee discounts
Some stores and businesses offer their employees a special discount on merchandise. You might consider getting a seasonal job at a store where you plan to do your holiday shopping, for example.