introduction to fraud
Fraud can happen to anyone! Fraud occurs when someone or something tries to deceive or trick a person for their gain or to deprive the victim of a legal right. There are many types of financial fraud, including fake check schemes, phony jobs and lenders, money miles, online classified ads, etc.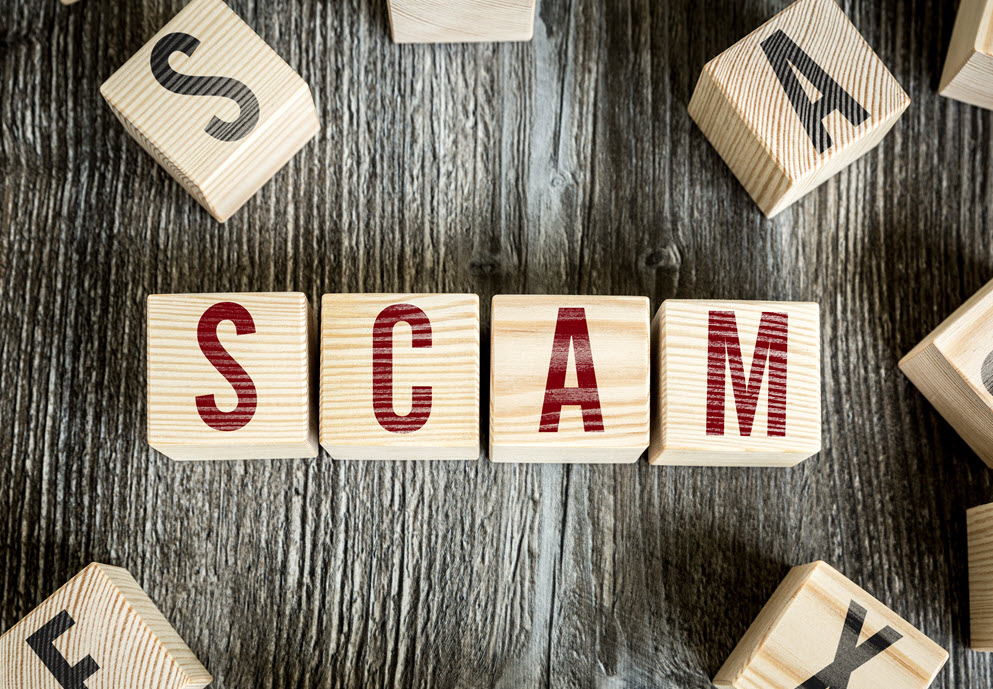 TWO COMMON EXAMPLES OF FRAUD
Fraudulent payments (fake check schemes)
The Federal Trade Commission (FTC) estimates there were over $28 million dollars in fake check scams in 2019 alone. This is an increase of over 65% since 2015. People of all ages fall victim to these scams. In fact, in 2019 people in their 20's were twice as likely as people in their 30's to lose money in a fake check scam.
There are many variations on the fraudulent payment scam, but there's a typical pattern: someone gives you money (via an electronic payment, check or money order) and then asks you to send cash in return. When it eventually becomes clear that the person's story's fake and their payment fraudulent, you are responsible for the money you sent them. Examples of this scam include:
A company promises you easy money working at home. Then they ask you help them by accepting a payment and then sending them money (minus your pay) via an electronic payment or money order.
You advertised an item for sale and the buyer "accidentally" sends you more than the price. The buyer then asks you to deposit their payment and send them the extra amount.
A special someone you've met online promises to come to the U.S. to be with you. They ask you to send them money directly or to deposit their check or money order and send them the cash to cover their travel expenses.
Phony lender
You receive a notice that the lender who collects your mortgage payment has sold or transferred your service to another lender. But it turns out that the notice is a fake, and you start sending your mortgage payments to a phony lender!
Remember: under federal law, a loan servicer must notify at least 15 days before any such transfer. Their "goodbye letter" must include all of the contact information and start date for the new servicer. Contact your original lender to confirm that the transfer of service is legitimate.
Other variations on this scam include being charged phony taxes or fees.
Older people can be at increased risk of being taken advantage of by family, friends, or strangers.
BANK POLICIES AND PROCEDURES
Financial institutions have policies to help protect you from fraud.
ID Cards: When you make a transaction at the teller window, the teller will typically ask you to provide two forms of identification.
Teller: The teller may ask you specific questions about yourself to confirm your identity — in other words, to make sure that "you" are really "you"!
ATM/Debit card reader: You may be asked to swipe your ATM or debit card and enter your PIN while you're standing at the teller window.
Check to deposit: When you make a deposit, you may have to wait a period of time before you can withdraw the money. Check with your bank to confirm their policies and procedures.
Note: If you plan to move, update the United States Postal Service and give your bank your new address. They'll send you a notice at your "old" address to confirm you really made this request — not a criminal trying to steal your mail and identity.