first steps after buying a business
Reassure employees
Smooth the transition for customers and vendors
Update your financial arrangements
If you buy an existing business, here are some tips for making the transition a smooth one:
Introduce yourself to all of the employees. Even though you have purchased the business, you don't really "buy" employees. Depending on the nature of the situation, the employees may need to re-establish the nature of their employment with you. They have to go through steps to become part of the business you now own. Ask employees to fill out any necessary employment forms and advise them of all current policies and practices.
Explain to your employees what changes, if any, will be made in the business' products and services.
Confirm how much each employee will be paid.
Contact all of your customers. Let them know that there has been a change in ownership and that their service from you will be the same – if not better. You may also need to give them new billing or payment information, a new tax identification number, and new insurance certificates.
Make sure that all of your suppliers and vendors update their records to show that you are now the owner/operator of the business. If any of those accounts were in the name of the previous owner, bring them up to date.
Consider opening up a new business bank account. This will help you clearly see which transactions occurred before and after your purchase of the business.
Provide the bank with a copy of your business' legal filings or incorporation papers.
Obtain a federal tax identification number.
If you are leasing or renting your place of business, meet with your landlord to sign the lease or confirm the terms of your rental agreement.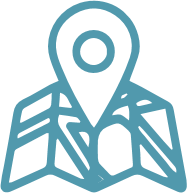 pick the perfect location
Research the area
Choose an established business district
Look at competing merchants
Consider the features of the property
Build a quality staff
Choosing the most appropriate location for your small business can be critical to your success – especially if you are a retailer.
The first step in determining an ideal location is researching the area. Ask your local Chamber of Commerce and local business owners about neighborhoods you're considering. Observe the weekday and weekend traffic patterns – both pedestrians and cars – firsthand. Make certain that there's a need for your product or service and not too much competition in the immediate area.
Consider the surrounding two- to three-mile radius as your target market.
Consider choosing an established business district. Since these districts are seen as complete destinations (with coffeehouses, restaurants, shopping, and services such as salons) you will reduce your need to advertise and give your location credibility.
Sometimes, even competing businesses in the area can benefit your business. You may get new customers who are shopping at similar businesses in the area.
The features of the property itself can also make a difference. For example, in an area with a lot of pedestrian traffic, having a store at street level can be a major advantage over an upstairs competitor who cannot attract window shoppers. Available customer parking may also prove critical.
Having a good location and building can also help you build a quality staff. An attractive location will hopefully result in a more enjoyable work and shopping environment. Convenient access to bus and train lines will help attract employees as well as customers.
follow zoning rules
Learn whether your jurisdiction allows home businesses
Comply with restrictions
Be a good neighbor
Check with your insurance agent
You may have a wonderful idea for starting a business in your home. First, however, check with the local zoning board or building use agency. Your business needs to comply with local regulations, or you could face financial penalties. Local agencies could even close your business.
Learn whether your local government permits home businesses in residential areas. Search your city's or county's online sites for the appropriate agency's regulations. Some local governments provide this information on the Web. Or, look in your telephone directory's "blue pages," or government section, for the appropriate agency. Check headings such as "buildings," "permits," or "zoning."
Even if the local authority permits home-based businesses, expect a variety of restrictions. For example, some local governments restrict the percentage of your residence you can use for business, the number of nonresidential employees per household, and the size and type of outside signs. Some forbid retail outlets in private homes, require owners to provide off-street parking, and require that personal services – such as beauty treatments – be offered only by appointment. These requirements can change depending on the size of the property and whether it's located in an urban or rural zone.
Be a good neighbor. If nearby residents file complaints, the regulators might fine or close your business. For instance, avoid choosing a business that draws numerous unfamiliar visitors to your home because they might make your neighbors uneasy. Try to schedule one visit at a time and ask your callers not to block your neighbors' driveways when parking.
Noisy or odorous enterprises – for example, woodworking or candy making – trigger many complaints. Be sensitive to the neighbors by putting soundproofing in your garage, or not working at night, for example.
Be sure to check with your insurance agent. Standard homeowner's insurance policies are not designed for home-based businesses and provide very limited coverage for business property. For example, the standard homeowner's policy excludes all coverage on a detached garage used in whole or in part for business activities. You may also need special coverage if your customers or clients travel in your car.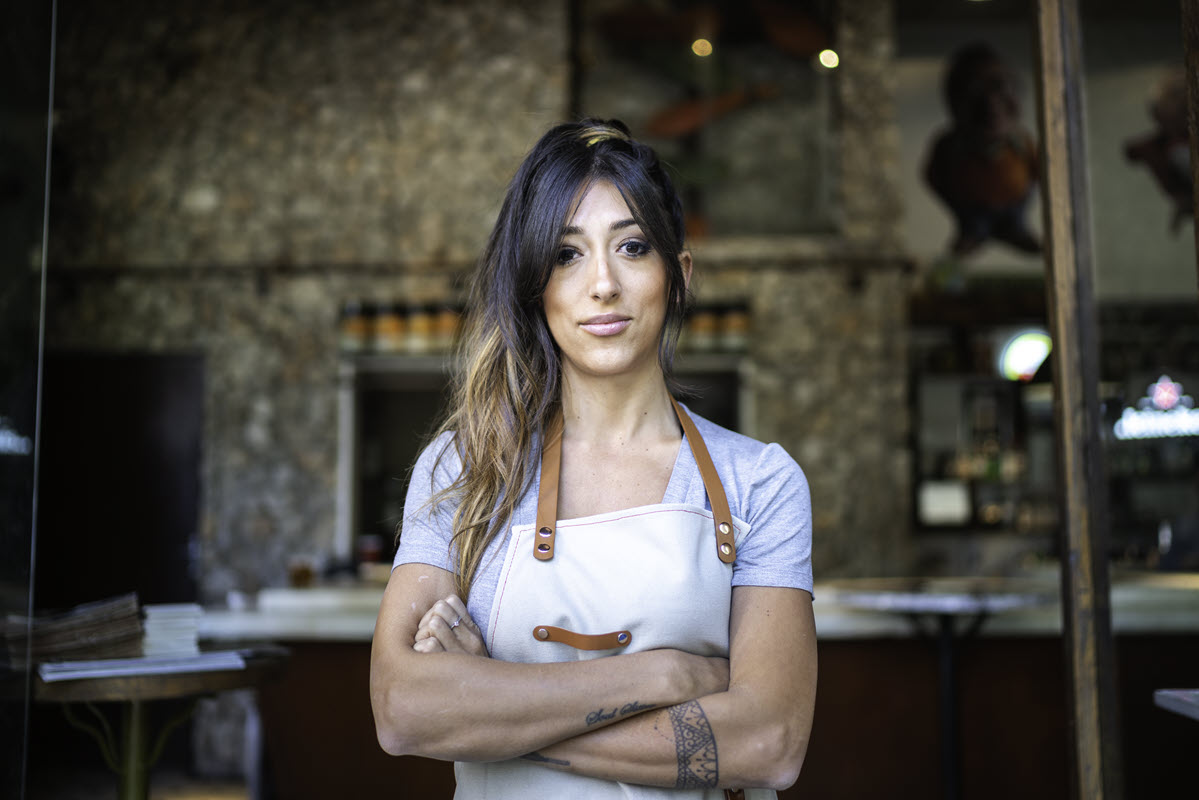 file a company name
Disclose your identity
Learn your state's regulations
Find out if another business has the same name
Publicize your name
Renew the filing periodically
If your small business uses a fictitious name – for example, "ABC Consulting" instead of "Harris Consulting" – you have a legal obligation to disclose who actually owns the company. Here are some reasons and requirements for filing a "DBA" or a "doing business as" statement, sometimes called a "fictitious name filing."
The legal purpose of filing a DBA is to disclose the owner's identity to consumers, who can request the information from the appropriate agency. In some states, a company name that uses any part of the owner's name does not need to file a DBA. Generally, the DBA itself lists only your name, the business' name, and a contact address.
A DBA filing is not the same as incorporation, which limits the owner's personal legal exposure in lawsuits filed against his or her business.
Many states require DBA filings. Learn your state's regulations, including which local agency handles DBAs. In some states, placing a notice in the local newspaper has the same effect as a DBA filing. Check the Web sites of your Secretary of State, county clerk's office or municipal government. Or, ask at your local Chamber of Commerce or public library. Generally you pay a nominal fee for filing your DBA.
A good reason to file a DBA is to find out if another business already uses that exact name. The agency checks its database and lets you know if it finds a conflicting entry. Filing a DBA doesn't give you any protection if another business brings action against you for using its name. To protect your rights, you must trademark your name separately with the U.S. Patent and Trademark Office.
After any type of public notice, you can start publicizing your name online and through radio, print, and other media. Choose a fictitious name you think will attract customers and will be easy to remember.
You'll need to renew your DBA filing periodically depending on where your business is located – every three to five years on average. The agency may not let you know when it's time to renew so be sure to stay on top of these important dates.
business insurance
Business Insurance: Essential To Your Success
Your assets. Your reputation. Your customers. Lawsuits are on the rise, and without the financial protection that business insurance provides, you risk losing everything you've worked so hard to build. Don't take that chance. Protect yourself, your employees and the investment you've made in your company.
As a business owner, you assume a certain amount of risk just by the mere fact that you provide goods or services to the public. Take this scenario, for example: A customer is injured on your property and consequently names you in a lawsuit. All it takes is one unhappy customer and your business could take an overwhelming hit.
Business insurance helps manage these types of risks and protects your assets against losses like these that could be devastating to your bottom line. That's why making insurance part of your overall business plan is essential to the financial stability of your company.
The Insurance Information Institute recommends that every small business — at a minimum — should carry the following types of insurance1:
Property
Liability
Business auto
Workers' compensation
In addition, you may want to consider other types of insurance, including:
Business owners policy
Umbrella liability insurance
Errors & omissions coverage
Group health insurance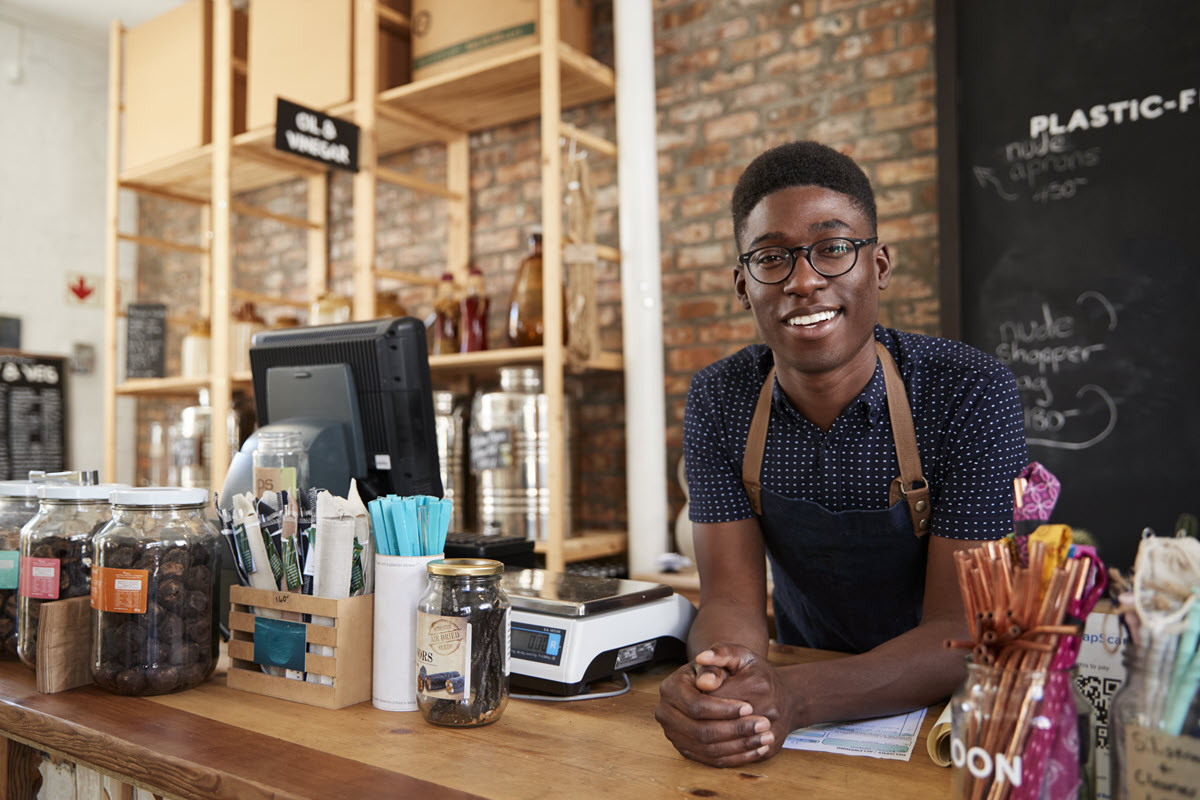 Position Your Business For Growth
Whether you are a sole proprietor and work out of your home, or you own a multi-location business with many employees, making sure you have the right business insurance built into your business plan is key. Consider:
What would it cost to replace your company's assets, such as business equipment and inventory?
How much can you afford to pay for a deductible?
Could you reduce your premiums by taking loss-prevention measures such as installing security cameras on your property or providing workplace safety courses to employees?
Will you save money on premiums if you combine multiple types of business insurance into one policy?
Do you have enough business insurance protection to meet your state's coverage requirements?
To build business insurance into your company's long-term growth strategy, consult with a trusted business insurance agent to develop a plan that not only provides the coverage you need today, but can also easily expand to grow with your organization.
The information contained herein is being provided as-is and without representation or warranty. The enclosed information is not intended as legal, tax or financial planning advice. Any discussion of tax or accounting matters herein (including any attachments) should not and may not be relied on by any recipient or reader. The recipient/reader should consult his/her tax adviser, legal consultant and/or accountant for a statement of tax and accounting rules applicable to his/her particular situation and for all other tax and accounting advice.
1Insurance Information Institute. Small Business Insurance Basics. February 7, 2008. http://www.iii.org
Business Insurance Terminology
Binder – A document issued by an insurance company that acts as temporary evidence of insurance coverages for an applicant before a policy is issued.
Mitigate Risk – To lessen the impact of potential hazards, such as a fire, theft or security breach.
Package Policy – Several separate business insurance coverages bundled into one and sold as a single unit.
Rating Bureau – An organization such as the Insurance Services Office (ISO), that provides pooled industry data to small or specialty insurers that helps them develop rates and estimate costs associated with settling claims.
Risk Management – A process designed to systematically manage an organization's accidental losses.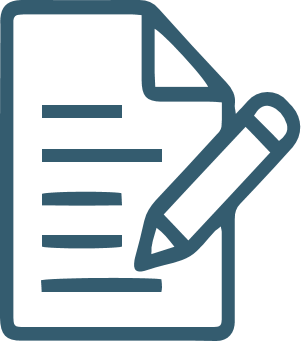 applying for business credit
If you're thinking about borrowing money for your small business, carefully consider your needs and options. Here are some tips for deciding how to proceed:
First, look at whether your problem could be solved by improving your cash flow – rather than getting a loan. For example, can you get more cash by improving the efficiency of your collections (in other words, how fast your customers pay you)? Or, could you switch to a just-in-time inventory system so that your money isn't tied up in inventory that's not needed now?
Next, study your financial situation. In addition to reports that capture what happened in the past, you need to create reports that represent your best-guess of future results. One key example is a cash flow projection. If you approach a bank to borrow money, they will probably want to see your cash flow projection and your business plan.
Next, consider the risks of taking on debt. Remember, the lender will probably ask you to sign a personal guarantee. If you are unable to repay the loan, there will be negative consequences for your business and for your own personal credit.
Finally, consider what are likely to be the future ups and downs of your business and how these will impact your finances. Through proper planning, watching your expenses, and collecting the money that's owed you more quickly, you can shorten the periods of time that are financially challenging.
If you decide to apply for credit, the first meeting with your lender can have a significant influence on your chances of being approved. In advance of the meeting, work out your business cost structure and projected revenues. Be prepared to answer the key question: Are revenues greater than costs? Establish how much working capital is needed to sustain the business until it reaches profitability.
The lender will ask you to back up your estimates. For example, if you plan to buy an expensive piece of machinery, the lender will want evidence that the manufacturing company will sell you that machine at the given cost, and that you have any necessary permits.
You should ask questions, too: Ask the lender about the loan terms, such as interest rate, maturity (the length of the loan), collateral requirements, and the amount they are willing to lend. Also ask if the lender is familiar with your type of business.
resources to help you
Here's a list of helpful U.S. government Web sites to help you start, manage, and grow your own business.
U.S. Department of Labor
Information about: employment law; workers' rights – dol.gov.
U.S. Patent and Trademark Office
Information about: Patent and trademark laws and procedures – uspto.gov.
U.S. Small Business Administration (SBA)
Starting, financing, and managing a small business; Finding new business opportunities – sba.gov.