consider entrepreneurship
The reality, according to the U.S. Small Business Administration, is that less than 50 percent of all new businesses last more than two years. They also attribute 95 percent of all business failures to the business owner's lack of experience and expertise.
Before launching a venture of your own, strongly consider gaining experience and expertise working for someone else, especially a successful leader in the field. People with a solid track record who have thoroughly thought through their new venture have a far greater chance of success than those who have not.
In addition to experience and expertise, many successful entrepreneurs share certain personal qualities. Although it's a rare individual who excels in all of the traits listed below, reviewing this list may help you decide whether entrepreneurship is a career path you'd like to pursue.
Key attributes of successful entrepreneurs
Takes initiative. A self-starter. Makes things happen rather than waiting and reacting. Self-directed. Independent. Doesn't need a boss.
Driven to achieve. Has desire and passion to succeed. Enjoys competition. Has energy and stamina. Willing to work more than forty hours a week. Willing to sacrifice to achieve goals and dreams.
Positive mental attitude. Self-confident. Believes in self. Trusts own ideas, instincts, and abilities.
Sets goals. Creates a vision of success. Works with focus and intention.
Plans ahead. Creates plans and follows them. Updates plans periodically. Good at anticipating new developments.
Resourceful. Creative problem-solver. Imaginative and innovative. Sees better ways of doing things. Uncovers new resources and opportunities. Finds a way.
A leader. Takes responsibility and accepts accountability. Like to make decisions. Shows an attitude of respect for others. Motivates and inspires others. Gives others the opportunity to be great. Shares the credit for success. Gains the respect of peers.
Good communicator. Likes people. Has great people skills. Good listener. Effective negotiator.
Always learning. Open to new ideas. Learns from others.
Leverages exceptional skills. Makes the most of personal strengths, but doesn't try to be and do everything.
Has technical knowledge. Understands both general business practices and the processes used to deliver goods and services.
Organized. Able to prioritize. Good time manager. Gets things done on time.
Objective. Able to evaluate risk. Willing to take calculated risks. Can make good decisions under pressure.
Uses money well. Good money manager. Sees money as a tool for business success rather than an end in itself.
Realistic. Accepts the ups and downs of business. Willing to face facts and change strategy or direction when needed.
Persistent. Has determination and self-discipline. Follows through. Meets commitments. Will dedicate however much time it takes. Never gives up.
Bounces back. Accepts rejection and failure without being defeated. Flexible. Adapts to changing conditions. Learns from experience and mistakes, creates new plans, and moves ahead.
As you review the items you checked, notice the items you didn't. To succeed, you'll need to find ways to fill your gaps.
Remember: there are millions of successful small businesses in our country, but there's always room for one more. When you think about your future in the world of work, consider the option of starting a business of your own.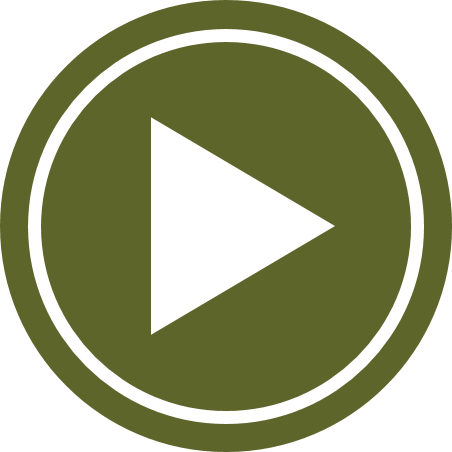 write a business plan
Purpose
Key components
Most important elements
The purpose of a business plan is to serve as a roadmap for the present and a vision of the future. It can also help to attract investors for your business. The SBA and Small Business Development Centers can help you to create a business plan. There are many books and Web sites on the subject. Here are key components of what the plan should include:
Executive summary – business concept, key success factors, and financial situation/needs
Company profile – inspirational vision statement describing the business you want to create, including who your customers will be, what and how you plan to sell to them; and, a mission statement describing why your business exists and why customers will buy your product or service. The best mission statements briefly but powerfully convey a company's commitment to its customers.
Products and services – product/service description, positioning of products/services, and competitive evaluation of products/services
Competitive analysis – industry overview, competition, competitor products and services, opportunities; key strengths and weaknesses compared to your competitors,
Market analysis – market overview, market segments, and target market and customers. To show investors or lenders that you have researched the market and understand the challenges, include reasons why the venture could fail, and your strategies for addressing these risks.
Objectives – your highest priority goals in the key areas of your business, including finance marketing, and operations. What do you want to accomplish in the near-term future? Where will you focus your time and resources? The best objectives are clearly-stated, specific, and measurable.
Strategies – the general approaches you will take to achieve your goals. Strategies describe how you will go about making your business successful over time given the strengths and weaknesses inside your business and the opportunities and threats in the marketplace.
Plans – the specific action steps you will take to achieve your objectives. Effective plans clearly state "who will do what by when."
Management qualifications and operations – key personnel, organizational structure, product/service delivery, customer service/support, facilities. To get bank financing or investors, management experience is a critical element of your plan because investors generally invest in people, not products. A lot of businesses have great product ideas, but not all have the skills and experience to succeed.
Financial information – assumptions and comments, starting balance sheet and projection, profit-and-loss projection, cash flow projection, ratios and analyses.
If you want to attract investors or get bank financing for your business, the experience of the management team is one of the most important elements of your plan. Your product or service is almost secondary, because, in general, investors invest in people, not products. A lot of businesses have great product ideas, but not all have the skills and experience to succeed.
Review your business plan twice a year to see if it still fits your company or if you need to make changes to your strategic direction.
a sample business plan
find financing
Almost every business needs at least some money to get started. Many seek additional funding at various times after the business is up and running. Where can you find the money you'll need?
Common sources of start-up funding
examples of sba services
Starting your business: Small Business Start-up Kit; training and counseling; business planning tutorial; special assistance programs for minorities, women, the disabled, veterans, and other groups; workshops; shareware.
Financing your business: Loan programs, including those that focus on: microloans (up to $50,000) for start-up, newly established, or growing small businesses; low and moderate income areas. Working capital lines of credit.
Client commitments to contracts
Your customers (or future customers) may be willing to sign contracts, or even pre-pay, for products or services that you commit to deliver to them.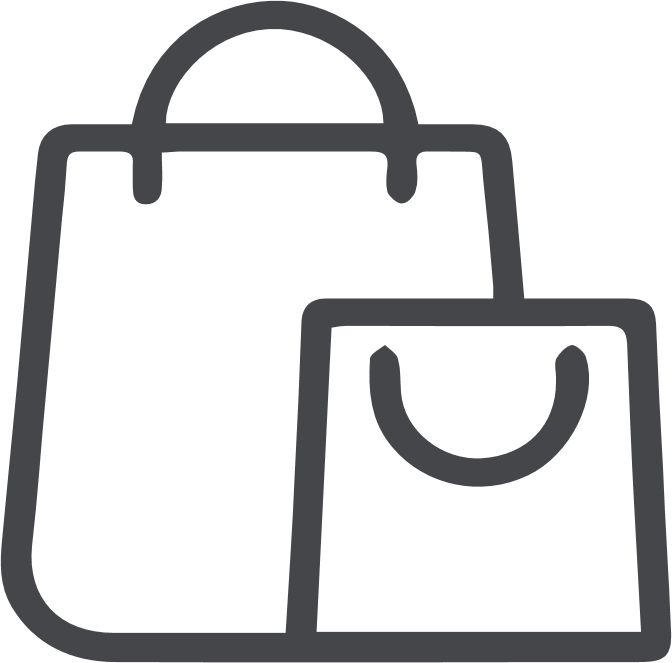 two types of business financing
There are two basic types of business financing, debt financing and equity financing. Here is a comparison of the two:
DEBT FINANCING
EQUITY FINANCING
Definition
Borrowing money that is to be repaid over a period of time, usually with interest. Debt financing can be either short-term (full repayment due in less than one year) or long-term (repayment due over more than one year).

Definition
An exchange of money for a share of business ownership.
Key Benefit
The lender does not gain an ownership interest in your business and your obligations are limited to repaying the loan.
Key Benefit
This form of financing allows you to obtain funds without taking on debt; in other words, without having to repay a specific amount of money at any particular time.
Key Challenges
In smaller businesses, personal guarantees are likely to be required on most loans. If you have too much debt, lenders may consider your business to be overextended and risky for further investment. In addition, you may be unable to weather unanticipated business downturns, credit shortages, or an interest rate increase if you have an adjustable-rate loan.
Key Challenges
The major disadvantage to equity financing is that you no longer have 100% ownership of your business, and must therefore share some degree of control of the business with additional investors.
Attracting investors
Most potential investors will request certain financial statements and a business plan from you before they are willing to invest in your business. In order to be prepared for their questions, analyze the creditworthiness and investor appeal of your business before you develop a business plan. While the plan should reflect your personal business goals, keep in mind who your audience is, and draft the plan so that it sells your ideas to people who are in the business of making money.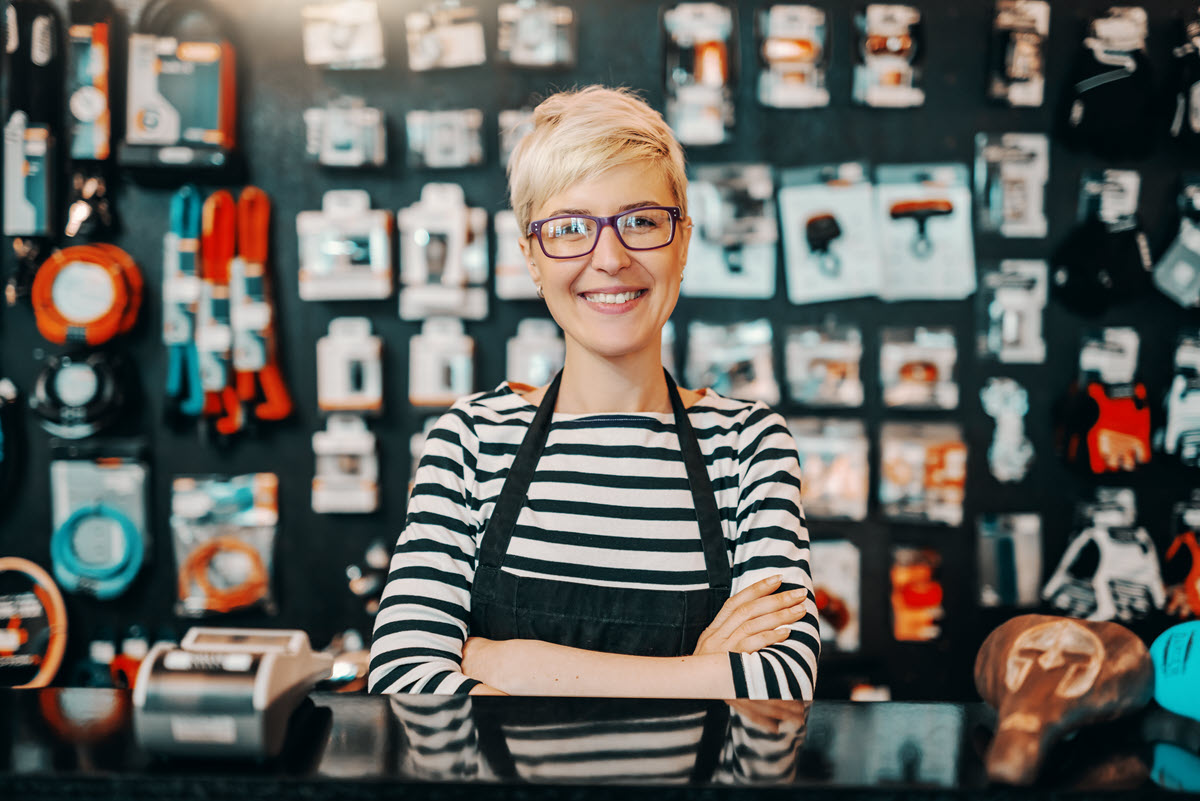 NEW BUSINESS CHECKLIST
The best place to start in building a business is to ask yourself some basic questions. You may not have all the answers you need right now, but exploring these questions is a good way to spark your thinking and identify the areas you need to research. As you gather the answers, start putting your plan down on paper.
What products or services will I provide?
Who will be my customers?
How will my products and services meet my customers' needs?
What equipment or special skills will I need?
How will I advertise or promote my business?
Who will be my competitors?
In the eyes of my customer, how will my business compare to what my competitors offer?
Where will my business be located? Do I need to buy or rent space, or can I work from home?
Will I operate my business alone (as a sole proprietor) or as a partnership or corporation?
Will I need to hire employees?
How will I find people to hire? How will I pay them?
How much money will I need to start my business?
How much money will I need to run the business day-to-day?
Where will I get the money to get started? Do I qualify for a personal loan?
How will I structure my company?
What kinds of legal regulations will my business have to meet – for example, laws regarding employees, environmental protection or import/export?
What kinds of insurance will I need?
Also, keep in mind that there are probably resources available in your own local community, such as business development centers, to help you create your plan. Check with your local library, university or college, and search online to see what's available in your community.