social media: does it make sense for your business?
Quick answer: Social media can provide excellent opportunities to showcase your business, to engage with your customers, and to stay on top of what your competitors are doing.
As a business owner, you probably already feel there aren't enough hours in the day. The idea of producing a social media strategy for your business may feel like a commitment — or worse, burden — you just don't want to take on.

getting started
Quick answer: Get started in social media for your business by having a plan, sticking to your strategy, engage honestly, and be vigilant.
If you're ready to jump into the social media space, that's great. Many American small businesses have found that social media produces significant new leads as well as helps to grow awareness of their brands. But creating and managing social media channels can take time — which is precious if you are running your own business. Here's how to get started in social media in a doable, scalable way.
Start by picking one channel
The social media world can seem overwhelming: Facebook, Twitter, Pinterest, Instagram — who can keep up? So do yourself and your customers a favor, and pick one channel to focus on, and give it at least six months.
Facebook, with a billion users worldwide, could be a good place to start. Though if your business is a boutique, art gallery, or other business where photographs really help "tell" the story, you might consider the more photo-friendly Instagram or Pinterest.
Jot down your goals
There's no need to labor over a big business plan. But it's a good idea to write down some goals for your new social media presence.
Do you want to find new customers?
Keep your customers abreast of trends in your industry?
Let your current customers know about your latest news and products?
You can do any or all of the above, but if you can focus on a few key goals, you'll find it's easier to find and post interesting, relevant material. As the number of your followers grows, you may find your social-media goals change as well.
Follow your competitors, and don't be afraid to try what they're doing
Start following and friending your competition, as well as other businesses popular with your clientele, located in your town, or whose products perhaps complement your own. For example, if you sell artisan-roasted coffees, consider following popular local bakeries — who could be customers themselves, or whose customers could also become yours.
Share industry or local news that's relevant to your customers, and don't be surprised if a competitor or two reposts your content. And feel free to return that favor from time to time.
Have a website
It's okay to post the occasional "stand-alone" photo or comment, but generally it's a good practice to include a link to something to further engage your audience.
If your post is about a new product, offer a link to your website where they can read more about it, make an appointment, or buy it.
If you have a company blog, consider pairing your social media posts to the latest content on your blog.
Otherwise, link to the most relevant page on your company's site.
Practice active listening
The ability to listen to customers and other audiences is one of the best things about social media: It lets you find out in real time what your users and audiences are talking and wondering about. If something is trending in the news that's related to your business, there's nothing more relevant or timely than posting that with a short comment that your business is paying attention to that issue too.
You just might also find that audiences beyond the ones you thought were your key ones — people over 50, say, or young and busy moms, or people in another state or country — may have more interest in your products and services than you realized.
Be vigilant; respond promptly
Check your social sites often. Customers expect lightning speed responses, and there's nothing more frustrating when questions are not acknowledged or answered promptly. Many customers expect a response within a day, if not within a few hours. Remember, you have competitors; your customers have other options.
Encourage conversation
Don't hesitate to ask a question on your page — "Do you like this in brown or orange?" "What's your favorite way to relax with a fresh cappuccino?" or "First day of school! What are the essentials in your child's backpack?" Creating, and continuing, conversations through social media is an important way to engage your customers — and to personalize your company in intimate, immediate ways.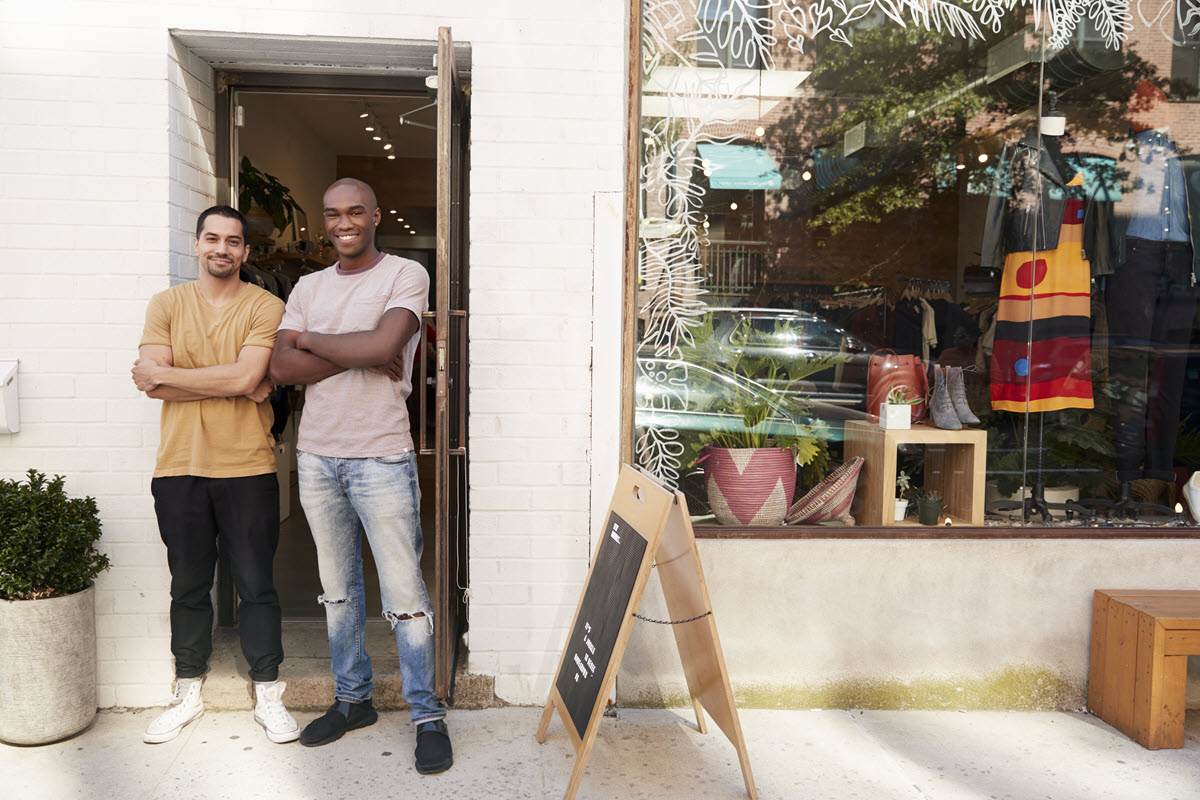 responding to negative reviews
Quick answer: You may hit occasional social media speed bumps, in the form of negative comments or reviews. Don't ignore them, respond quickly, and let people know changes you've made to address issues.
Once you've launched your social media site or sites, you can start enjoying watching your audience grow and interacting with the customers who love you.
But you may hit occasional social media speed bumps, in the form of negative comments or reviews. Maybe a customer gave your restaurant a negative review when the chef was having an off night. And maybe the customer's expectation was not realistic based on what your company offers. Nevertheless it's now there: A low or negative rating or comment, right there for everyone on the Internet to see. What should you do?
how to take action
If you take the time to respond to as many customer comments as you can — positive or negative — that can build more good will than any fancy marketing campaign.