income tax
Introduction to income tax
In the United States, a percentage of all the money that individuals and businesses earn and spend is collected by federal, state and local governments for use in public spending. Individuals and businesses are required to pay various kinds of taxes, such as sales tax, property tax, payroll tax, and income tax.
Income taxes are the primary source of revenue for the federal government. Many states, and even some towns and cities, also impose income taxes. For many individuals, federal income tax is the largest category of tax they pay. So to be a good money manager, it's important to understand some basic concepts about federal income tax:
A tax return is a pre-printed or electronic form you fill out to report information that the federal Internal Revenue Service (IRS) uses to calculate your taxes. One example of a federal tax return is an IRS Form 1040.
Filling out a tax return form and submitting it to the IRS is called filing your taxes. Some people hire a professional to fill out their tax forms while others do the work themselves.
Before you can determine which IRS form to use when you file, the amount of your standard deduction, and your correct tax, you must determine your filing status.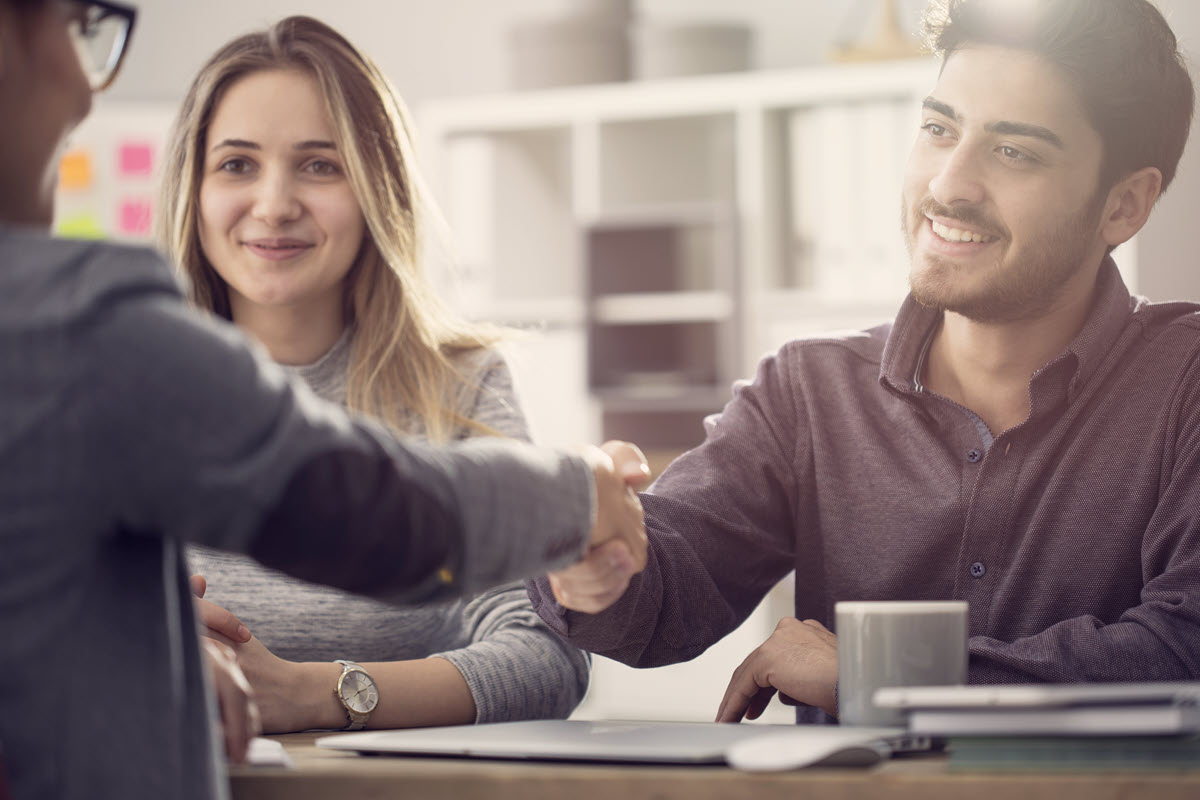 before filing your taxes
For many individuals and families the tax refund is the single largest check of the year. Being prepared – before, during, and after tax season – can help you save time and money. These tips and suggestions can help you make the most of tax season.
Organize your paperwork
The sooner you begin organizing the information you need to file, the better – and potentially easier – the process will be. Gather essential documents and financial records including your W-2s, receipts for deductible expenses and charitable gifts, and prior year tax returns. All tax preparers are not created equal and the scope of services may vary. This list can get you started but you should be sure to find out what you specifically need if you are using a preparation service:
Your W-2 from each employer
1099s if you have self-employment, interest, investment, or other income
1099-SSA if you receive Social Security income
Proof of any other income during the year, including self-employment income, alimony, rental, or other payments
Proof of tax-deductible expenses, including mortgage interest, state taxes, local property taxes, student loan interest, childcare, medical costs, moving expenses, etc.
Proof of contributions you have made to individual retirement plans or other retirement accounts
Proof of charitable contributions you made
Proof of health insurance coverage (Form 1095)
Review last year's changes
Life changes may impact the taxes you owe. Over the past year, did you get married or divorced? Did you have or adopt a child? Did you start saving for college, contribute to a supplemental retirement plans or other investments, buy or sell a home, or pay for significant medical expenses? These – and other – changes may affect the amount of tax you're required to pay.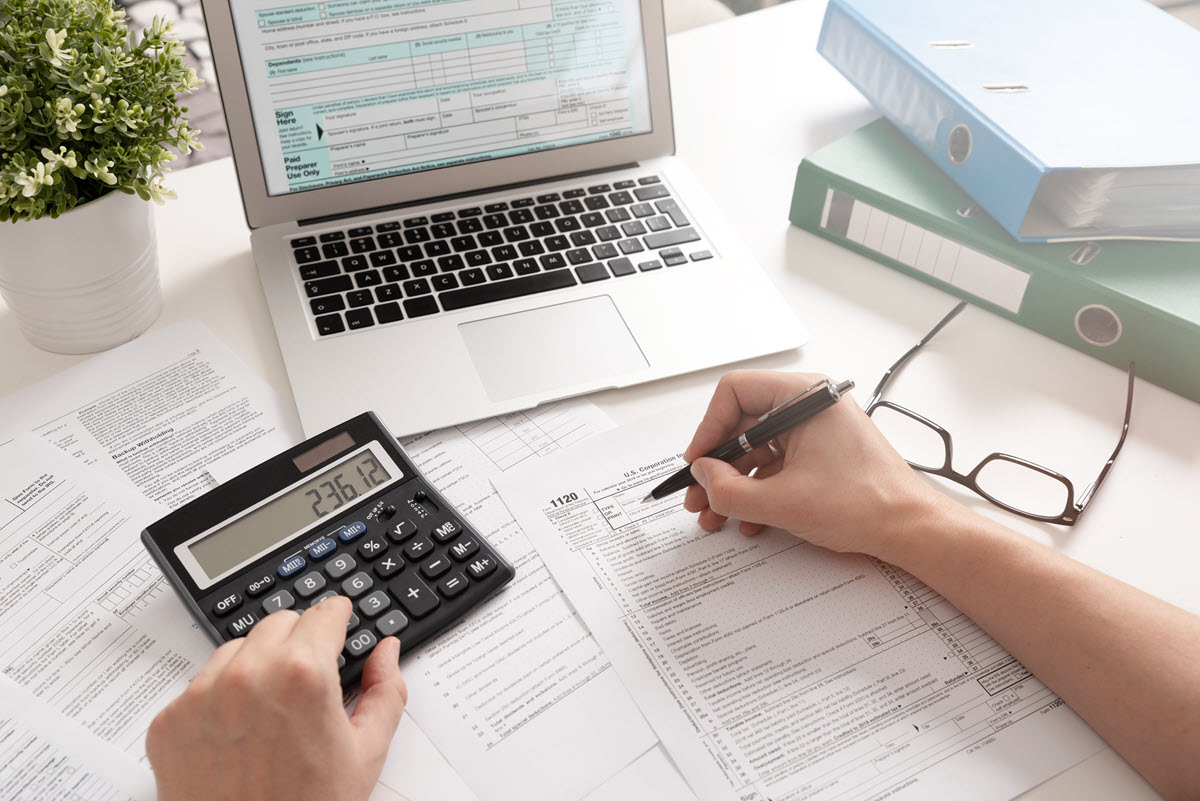 when filing your taxes
Before you get started, be sure to know the filing basics.
There are five filing statuses:
Single;
Married, Filing Jointly,
Married, Filing Separately,
Head of Household, and
Qualifying Widow(er) with Dependent Child
You also use your filing status in determining whether you are eligible to claim certain other deductions and credits. If more than one filing status applies to you, choose the one that will give you the lowest tax.
The term withholding refers to "pay-as-you-earn" taxation. It's when your employer takes out a certain amount from your check to pay taxes to the government. If you are an employee, at the end of the year, your employer will issue you an IRS form W-2 that summarizes your taxable wages and the taxes that the employer has deducted or "withheld," from your pay. Independent contractors receive a form 1099 listing the amount they were paid.
A tax refund is an amount that the government gives back to you if you have paid more taxes than were due.
If you are a U.S. citizen or resident alien, whether you must file a federal income tax return depends upon your gross income, your filing status (see below), your age, and whether you are a dependent (i.e., you depend on someone else for financial support).
The amount of income tax you pay is based on your gross earned income (salaries, wages, tips, and dividends if you own stock) plus unearned income (for example interest income, dividend income, or capital gains), less deductions, exemptions or credits. The resulting amount — the amount that is subject to federal income taxes—is called your taxable income.
A deduction is an amount that reduces your taxable income and therefore reduces the tax to be paid. The federal government offers a number of different kinds of deductions.
The standard deduction is a dollar amount set by the federal government that reduces the amount of income on which you are taxed. Most taxpayers have a choice of taking a standard deduction or itemizing (separately listing) their deductions. If you have a choice, you can use the method that gives you the lower tax.
Taking the standard deduction can make it quicker and easier to file your taxes; however, many taxpayers choose to itemize their actual deductions, such as medical expenses, charitable contributions, and taxes.
There are various tax preparation options. You can use free tax preparation services, go to a paid tax preparer, or do-it-yourself. If you plan to use a free – or volunteer preparation – program, one valuable resource is the Volunteer Income Tax Assistance (VITA) program. Internal Revenue Service (IRS) certified volunteers provide free basic income tax return preparation with electronic filing to qualified individuals. Another valuable resource is the Tax Counseling for the Elderly (TCE) program that offers free tax help for all taxpayers, particularly those who are 60 years of age and older, specializing in questions about pensions and retirement-related issues unique to seniors. Both VITA and TCE program sites are located in many areas across the United States, provide free tax preparation and filing services, and have professionals that can answer your tax questions.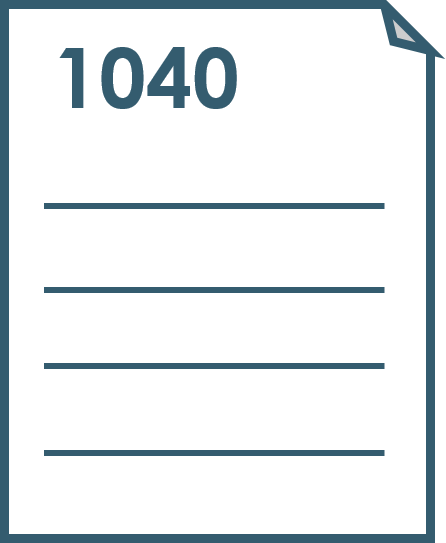 More than 83 million taxpayers paid someone to prepare their federal tax return in 2017. If you choose this option, be sure that your tax preparer has a Preparer Tax Identification Number (PTIN). A paid tax preparer may be able to represent you before the IRS if you are audited or have other tax issues. The IRS has a searchable, sortable public directory on IRS.gov that taxpayers can use to research tax return preparers by name, zip code or credential.
If you decide to prepare your taxes yourself, you may want to take them to a paid preparer to look over, fix any errors, and finalize the forms. This approach could give you both good experience and peace of mind. If you prepare yourself, consider the following questions:
If you have any freelance or consulting work, do you want to defer any income to next year?
Have you maximized your Individual Retirement Account contributions?
If you are over 50, do you want to take advantage of the catch-up contributions, of $1,000?
Did you contribute to a Health Savings Account?
Are there any charitable contributions (cash, donations, etc.) that you may want to make before the end of the year?
Did you contribute to a college savings plan that offer any tax benefits?
Has your state-imposed penalties for not having health insurance?
If you own a business, have you gathered all expenses?
If you – or any dependents – are enrolled in school or an eligible training program, have you taken advantage of the Lifetime Learning Credit?
Have you had any significant medical expenses? These can add up so you want to see if you unreimbursed allowable medical expenses are deductible.
Here are possible advantages and disadvantages for both options – using a tax preparer or preparing your own taxes – are listed below:
Using a Tax Preparer
Receiving expert review and advice.
Getting tax-saving suggestions based on your current year as well as strategies for the future.
Professional support in case of an audit or if the IRS has follow-up questions about your taxes.
May have to pay for the service.
May not be able to have immediate service during the busy tax season.
May make a mistake. Be sure your preparer has an IRS Preparer Tax Identification Number (PTIN).
Preparing Your Own Taxes
Potentially free.
Gain valuable financial experience.
Have total control over tax information and paperwork.
Some tax software can be confusing and expensive.
You could make a potentially costly mistake.
You may not be aware of all the deductions to which you are entitled.
Learn more and get tax help
There are a variety of free resources to help you, including the VITA program which provides free tax preparation and filing services in more than 30 states plus the District of Columbia. You can also look for other free tax resources in your community. Be sure to do your research to make sure the services you choose are reputable.
Other helpful resources include:
IRS Publication regarding IRS Certified Volunteers Providing Free Tax Preparation (available here: https://www.irs.gov/pub/irs-pdf/p3676bsp.pdf)
IRS resources and staff. You can order free publications and forms, ask tax questions, and get help with unresolved tax issues by contacting the IRS. You can contact them at www.irs.gov or by calling 1-800-829-1040.
To order forms, instructions and publications, you may call the IRS at 1-800-829-3676.
Many post offices and libraries offer certain IRS forms, instructions and publications.
You can walk into your local Taxpayer Assistance Center for person, face-to-face tax help. You may need to schedule an appointment – be sure to check www.irs.gov/ for the location and hours of your local office.
If you receive a tax refund, this may be the perfect time to pay off some debt or build your savings
You may want to consider making an extra payment, paying off a large debt, or paying down a debt with a high interest rate. Or, you may want to consider building your emergency fund or adding savings to other goals. Consider paying yourself first and building 3-6 months of your expenses – emergencies can cause significant financial damage if we aren't prepared. Take advantage of this extra cash to get closer to your financial goals.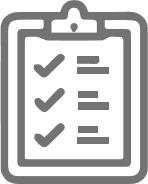 after filing your taxes
Prepare for next year now
Once tax season is over, you can start thinking and planning for next year. If you work with a paid preparer, you can get some advice to help you maximize your tax savings or reduce your taxes. Also, be sure to keep track of life changes and major expenses.
knowledge check
The information contained herein is being provided as-is and without representation or warranty. The enclosed information is not intended as legal, tax or financial planning advice. Any discussion of tax or accounting matters herein (including any attachments) should not and may not be relied on by any recipient or reader. The recipient/reader should consult his/her tax adviser, legal consultant and/or accountant for a statement of tax and accounting rules applicable to his/her particular situation and for all other tax and accounting advice.