Managing Money during a Crisis
The financial impacts of a global pandemic, such as COVID-19, are far reaching. While we all take the necessary steps to put health and safety first, you may also want to take steps to protect your finances.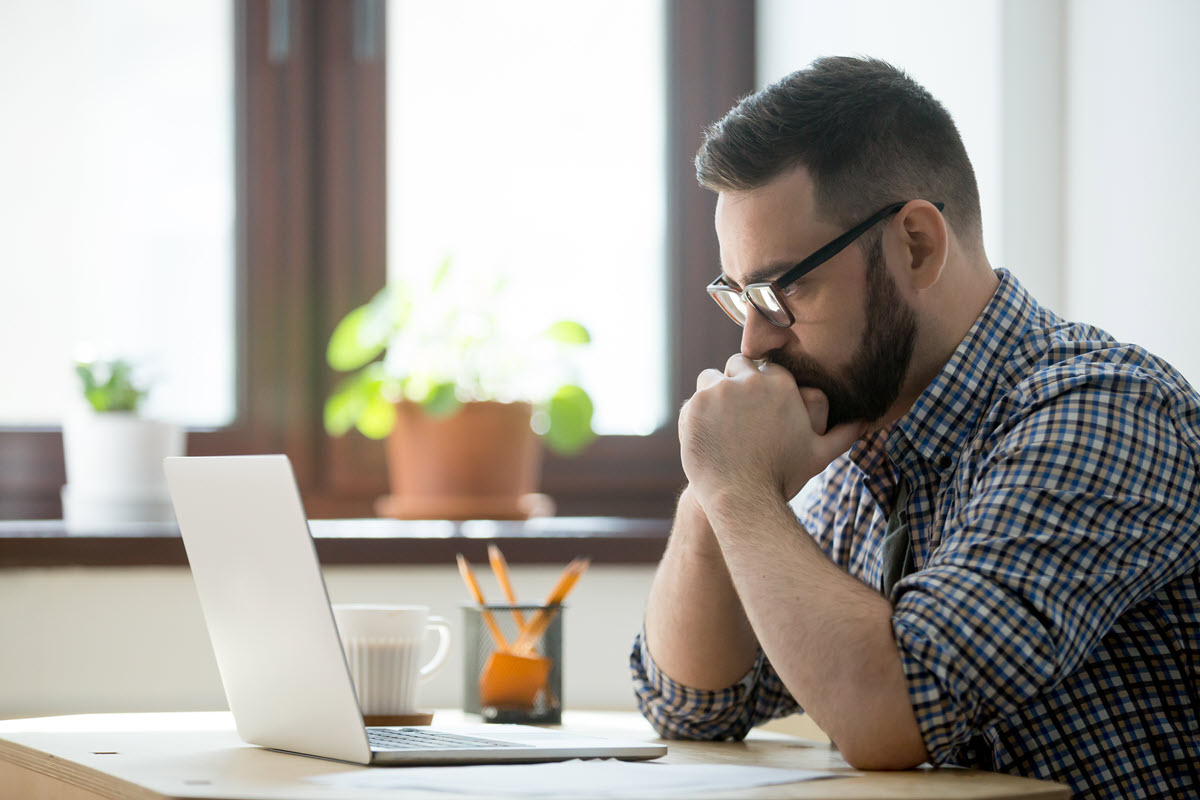 There have been lots of changes to how you manage your money and conduct business during this uncertain time. Here are some steps that may help you adjust:
1) Sign up for online banking (or make the most of it, if you already have access)
By managing finances online or through mobile banking, you can easily check account balances, pay bills, make transfers, and meet many of your day-to-day banking needs. Check to see if your financial institution offers online tools that can also help you monitor your spending habits, and send and receive money. Using these tools can help you see where you stand and to plan for the road ahead, all from the safety of your home.
2) Review your budget and savings
Consider tightening your budget to help ensure you have enough funds to cover essential expenses. If you have less income coming in, prioritize your spending and cut out any unnecessary expenses. Creating a budget and sticking to it is a sound strategy at any time, but especially when your finances have taken an unplanned hit.
If you receive a tax refund or other windfall, consider allocating a portion to boost your savings or create an emergency fund for future unexpected situations.
3) Make payments on time
During trying times, try to think long term when it comes to your credit. Though it may be difficult, try to make at least your minimum debt payments by their due date. Going 30 days or more overdue can stay on your credit report for up to seven years and 35 percent of your credit score is based on payment history. Therefore, while higher credit card balances also can reduce your credit score, that impact may be easier to address over time than a missed payment.
4) Use credit wisely
If you need to carry balances or borrow more, make a list of your current credit sources, including current balances, credit limits and annual percentage rates (APRs). Note the end date of any zero percent introductory offers.
Avoid maxing out any one card. If necessary, spread spending across several cards. Use credit lines with the lowest APRs first to minimize the interest you pay.
If your credit is good, you might consider requesting higher credit limits on your current credit cards. Higher limits can soften the impact of higher-than-usual balances on your credit score and reinforce your safety net.
If your credit is not so good, beware of payday and car title loans. Quick cash offers can be tempting but often lead to debt spirals. Additionally, a title loan puts your transportation at risk.
5) Contact lenders and service providers
If you are struggling, contact your lenders and credit card issuers immediately. Financial institutions may have hardship options enabling you to apply for a short-term payment suspension, or possibly defer or reduce your payments. You may qualify for help with other bills, as well. Check your service providers' websites. Many power, phone and internet companies may be suspending disconnections during this time. Check out the extensive resources at 211.org or call 211 to be connected.
6) Guard against fraud
The Federal Trade Commission and other agencies have warned consumers to watch out for scammers exploiting the crisis. Be suspicious of messages claiming to be from creditors, employers or charities. Don't respond to emails or phone calls directly and only contact numbers or email addresses you know are accurate, like the contact information on a creditor's or charity's website.
The coronavirus pandemic is changing how we do many day-to-day things, including how we manage our financial situation. If you need general information on the status of the coronavirus, navigate directly to trustworthy sites like the Centers for Disease Control and Prevention or the Consumer Financial Protection Bureau.