FINANCIAL AID 101
HOW MUCH YOU'LL NEED FOR SCHOOL
Average yearly cost at 4-year college
A 2016 College Board study showed that the average yearly cost (tuition, room and board, and fees) of a year at a private college or university is $49,320. At public universities, the average costs are nearly $25,000/year for in-state students and $39,890/year for out-of-state students. It makes sense to start saving as much as you can as soon as you can.
Why costs vary
The amount of money you'll need for school depends on many factors: the school you choose, whether it's public or private, whether you'll be completing a 2-year or 4-year program, and whether you're going to be living at home or at school. The total price tag can vary significantly.
COA: A simple way to compare costs
Each year, all schools above the high school level (postsecondary educational institutions) develop a Cost of Attendance figure, or COA. The COA is the total cost of full time education for one year. It includes the average cost of instruction, known as tuition; fees, books, and supplies; and housing and meals, also called room and board. Contact any school that interests you and ask about their COA.
Other factors to consider
Money's not the only factor to consider when comparing schools. The fact that one school costs more than another doesn't guarantee that the quality of education will be better. Consider other factors, such as which school has the stronger program in your favorite subjects, which one has a better reputation, and which has the kind of environment you think you'd enjoy.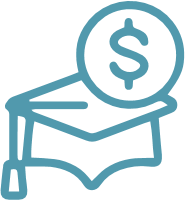 ALL ABOUT FINANCIAL AID for higher education
Financial Aid is the sum of money you receive, earn, borrow, or save to pay for higher education. There are different types of financial aid that can help students. To keep things simple, let's divide it into three main categories: grants and scholarships, public and private loans and work-study programs.
COMPARING FINANCIAL AID PACKAGES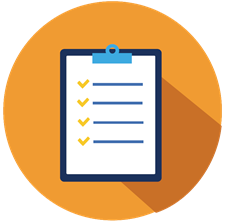 HOW TO APPLY FOR FEDERAL STUDENT LOANS
The Free Application for Federal Student Aid (FAFSA) is the first step in applying for federal financial aid.
Apply online at www.fafsa.ed.gov
Most high school counseling offices can provide you with a paper copy of the application, but to speed up the process complete the FAFSA online at www.fafsa.ed.gov if possible.
Apply early
You need to fill out the FAFSA as soon as possible in your senior year of high school. It's extremely important to get your application in as early as you can. Millions of students apply for financial aid every year, and many of the groups who provide funding do so on a first-come, first-served basis. The sooner you apply, the sooner you'll see your financial aid packages, and the sooner you can make your school decisions and plans. You'll also have more time to apply for private loans if you need them.
Don't miss out
You and your family should fill out the FAFSA whether you think you qualify for financial aid or not. The American Council on Education found that half of the undergraduates enrolled in colleges and universities in one recent academic year did not fill out an application. 850,000 of those students were probably eligible for a federal grant, but they missed out. Don't let that happen to you!
Have these items ready
Here is a list of items to have on hand before sitting down to fill out the FAFSA:
Social Security number for both the student and parent
Driver's license number
W-2 forms from the most recent tax year for the student and parents
Income tax returns for the most recent year (parents should file their taxes as early as possible).
Other financial info, such as any other records of money earned by the child or parent, bank statements, business and investment mortgage information.
Alien registration card (if not a U.S. citizen)
Reapply each year
Each year you're in school you must reapply for financial aid, since your finances and costs may change. The federal government will send you a Renewal Application for Federal Aid, or a Personal Identification Number (PIN) to apply for federal financial aid online for the next academic year. This information will be mailed to you at your home, so watch for its arrival. If you don't receive this information, contact your school's financial aid office.
If you're a student who works to help support your family, be sure to share this information with your school's financial aid office. It may make you eligible for more assistance.
HOW MUCH DO I NEED TO BORROW?
It's important to borrow only what you need to pay for higher education. Remember: a student loan is a long-term commitment and whatever you borrow, you have to pay back—with interest. Extra borrowing can lead to higher payments in the years to come.
Before you accept a loan it is important to know the terms you are agreeing to. Use this checklist to research the loan before you accept it:
Rates and Fees
The length of the repayment period
Your rights and responsibilities as a borrower
Ability to make payments while in school
Be realistic about what your salary will be after graduation and estimate the amount of debt you can afford. Ideally, student loan payments should be ten percent or less of your net monthly income.
Before you borrow, explore all of your financial aid options, focusing first on scholarships and grants that don't have to be repaid.
Use this worksheet to budget your monthly income and expenses at college or other post-secondary school. You may need to borrow less than you think!
MANAGING YOUR FINANCIAL AID
If you've received grants, scholarships, and student loans, it's important to get the most for your money by spending it wisely. Here are some tips for managing your financial aid:
Track your financial aid to the calendar
You may receive some financial aid once per semester and other payments once a month. Be aware of when you will be receiving aid and in what amounts. This will help you to set up a spending plan and avoid running short of money.
Know what bills to expect
Think ahead about the bills you'll be receiving next month and during the next year. When will you receive these, what will be the likely amounts, and how long will you have to pay? Compare this information with your financial aid calendar. Make sure you're ready with the funds you'll need to pay your bills. Late payments can harm your credit rating for several years after graduation.
Keep track of your spending
Establish a spending diary. Keep track of all your purchases for a month. Group like-purchases together and add them up. If you don't like the way you're spending your money, look for ways to cut back.
Make a written budget
With the information you've now gathered about your income, expenses, and spending patterns, create a written monthly budget and use it to guide you throughout the month. Update your budget as your circumstances change. See the Hands on Banking topic Spending Smart to learn more about creating a budget.
Exercise credit card caution
In college, you'll no doubt be inundated with attractive credit card offers. Credit cards can tempt you to spend more than you can afford and interest adds up very quickly. To avoid too much credit card debt, get just one credit card and save it for emergencies. If you use your credit card more often, get into the habit of paying off the balance in full each month. Use cash and your debit card whenever possible instead of your credit card.
Keep applying for aid
Apply for financial aid every year that you're in school and continue applying for grants and scholarships. By being persistent, you'll increase your chances of receiving this "free money" that you don't need to repay.