The INterview Process Step-by-step
You've landed the interview. Now what? All your hard work has paid off. You've:
Completed a personal assessment
Researched different career paths and industries
Conducted your job search
Sent a resume and/or completed an application for a specific job
Scheduled an interview
Now comes the part where you meet with hiring managers or human resources and try to convince them that you're the best candidate for the job.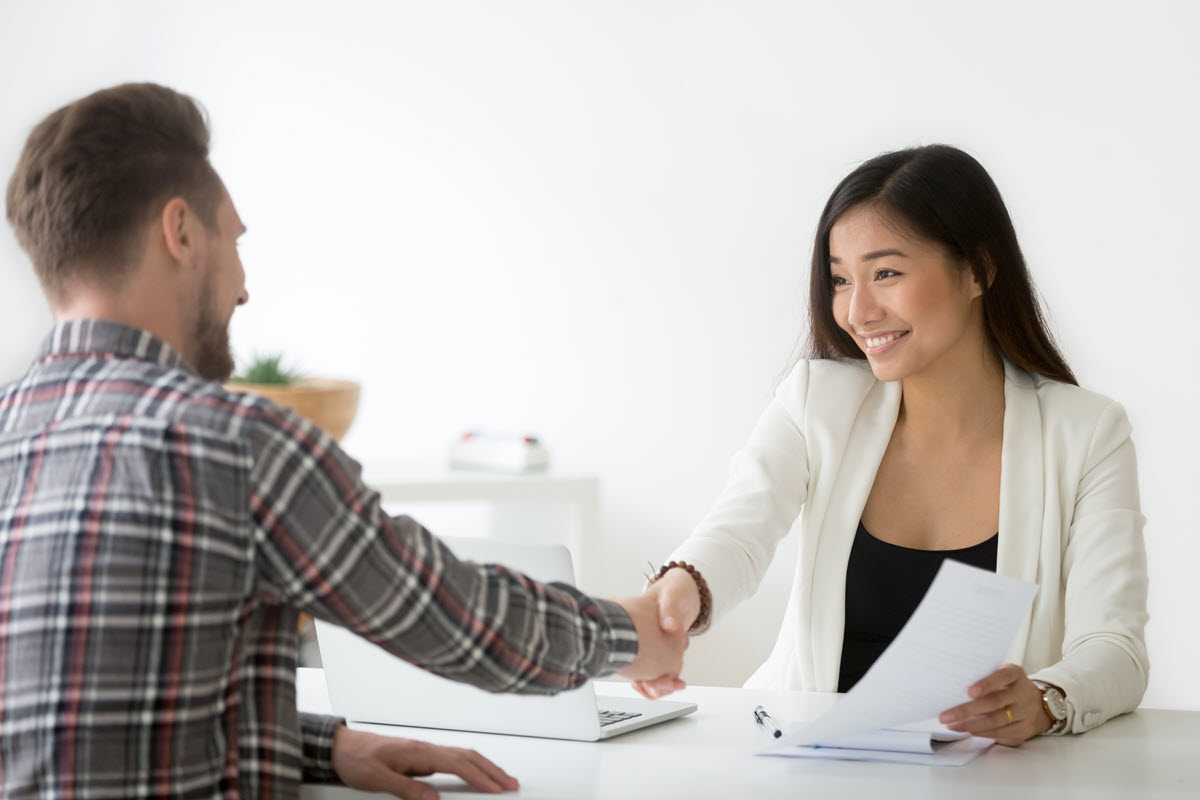 Styles & types of interviews
TYPES OF INTERVIEWS
Be prepared for any type of interview. With a wide range of jobs and industries, comes a wide range of interview styles and hiring processes.
One-on-one interviews are very common, and can be conducted by one of many people within a company or large corporation. Sometimes you'll meet with a person from Human Resources, other times a hiring manager or supervisor. This type of interview may feel more like a conversation.
Large corporations or the government typically use the panel style interview, in which three or more people question the job applicant. In some cases, the same set of questions is used for every applicant.
In some cases, a company has numerous people interested in a single job posting. In cases with a large pool of job applicants, the company could use an interview over the phone. Sometimes these phone interviews aren't scheduled, so always be prepared to answer questions and talk about your achievements at a moment's notice.
INTERVIEW STYLES
A behavioral interview is a style of interviewing that uses previous actions to predict future performance. More employers are conducting behavioral interviews because they believe they are more likely to understand the true nature of a candidate's character and skills by asking the candidate to talk about their past performance rather than hypothetical events.
With competency interviewing, employers want to understand how you have demonstrated key competencies of the position. This interview style allows you to showcase your skills, talents, and abilities. Similar to behavioral interviewing where you are asked how you handled a situation, the employer wants to understand how you have used specific skills and abilities.
A stress interview is designed to actually cause you stress, in an effort to see how you respond to certain situations. Many fast-paced and stressful fields such as law enforcement agencies or airlines use this type of interview as handling stress well may actually be a job requirement. You may also be put through a stress interview if the role is of high authority and responsibility.
preparing for job interviews
Job interviews are your chance to make a good first impression, learn more about your potential employer, and set yourself apart from the competition. Here are some tips for projecting a positive, professional image at your next interview:
BEFORE THE INTERVIEW
Preparation is the key to a successful interview. Follow these tips to prepare for your interview:
Research the company — know and understand its product or service, industry, its mission and values, and even its history.
Review common interview questions — a quick web search can reveal hundreds of examples.
Be ready to answer "what is one of your weaknesses?" By anticipating this question you can put a positive spin on a supposed weakness.
Develop questions you will ask during the interview — rehearse them so they sound natural.
Practice answering common questions
Know the details — memorize the names of the people you're meeting with.
Dress for the job — wear clothes that fit the job you are interviewing for and make you feel and look great.
Be early — give yourself a time cushion in case something happens. Remember, to some people, if you're not early, you're late.
DURING THE INTERVIEW
Greet the boss with a firm handshake, eye contact, and a smile. Researchers have found that people who make new friends easily tend to make frequent eye contact during conversation. If you keep the majority of your focus on the other person — looking at their eyes and face, smiling and nodding as you talk — people will get the sense that you are really paying attention to them… and they'll enjoy talking with you!
Speak clearly, listen closely, and show interest.
Ask about the job and listen carefully to each duty mentioned.
Give short, direct answers focusing on what you can do for the company. Describe how your experience and training match the position. Give examples.
Many job interviewers ask candidates to give examples of situations where they have taken initiative — i.e., times when they found a way to solve a problem or done something positive without being asked. Be prepared; think ahead about good examples you can give.
Ask questions about the company's goals and the abilities needed for the job.
Discuss salary only after the employer mentions a figure. Many job search experts suggest that you write "Open" in the space for "Desired Salary" on a job application — and only discuss salary at an interview after the employer names an amount.
End the interview with an appreciative "thank you" and be sure to get a business card from everyone you interview with.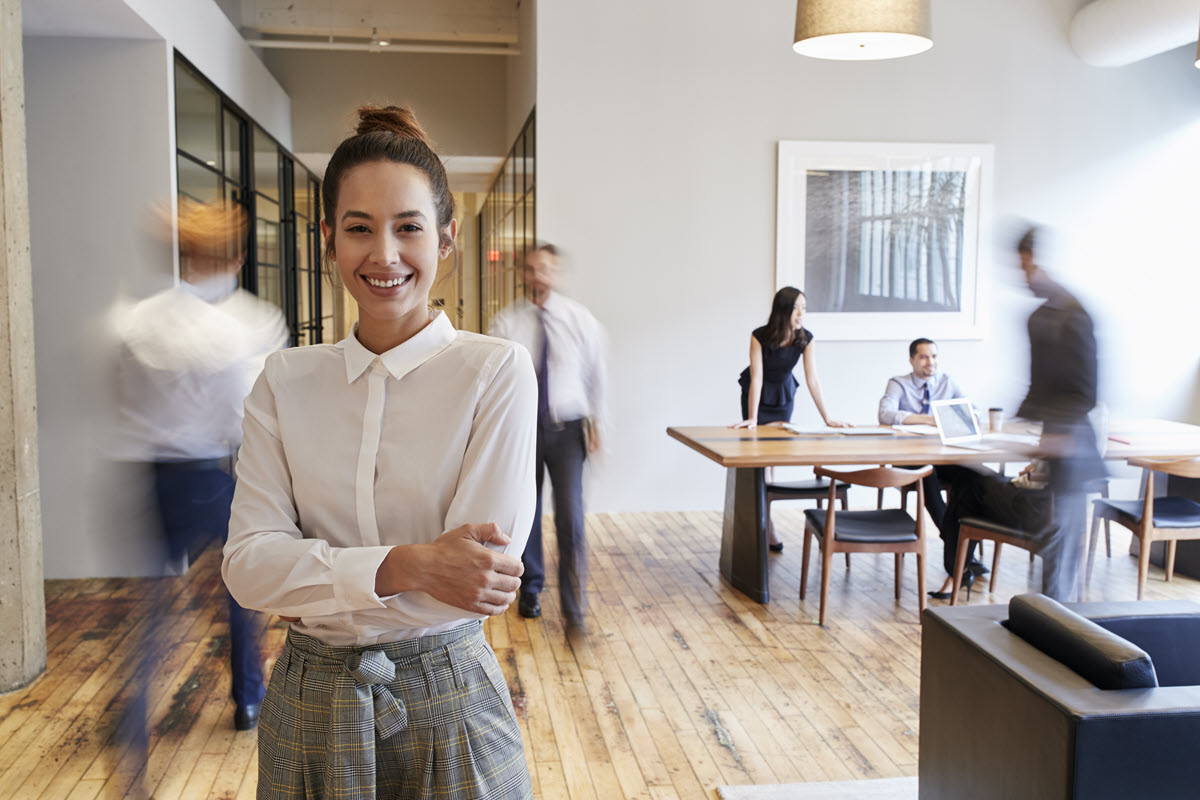 THERE ARE THREE FACTORS IN A SUCCESSFUL INTERVIEW
How well you listen to the interviewer
How well you present yourself non-verbally
How well you answer the questions
During an interview, listening intently and meaningfully is almost as important as your answers to the questions. Listen closely to:
Gain more information about the company and what it would be like to work there
Make sure you understand the question
Hear key points or recurring themes — you might be able to tailor your answers better with this information
The way you look, how you shake hands, how you sit, and even how you move your hands while you speak are all important, non-verbal factors during your interview.
Shake hands firmly
Sit up straight
Speak slowly but clearly
Try to be as natural as possible, both in your facial expressions and hand motions
Hopefully you've practiced answering questions before the interview. Remember these tips for responding to questions:
Give yourself several seconds to think about the question before you answer.
Answer the question as best you can, but be brief. If asked, provide more information.
Always be positive, even if you're asked why you left the military or any other job
Use examples as much as you can. Again, keep them brief.
AFTER THE INTERVIEW
Take some time right after the interview to sit down and take notes about the interview. These notes could include:
Everyone you talked to or whose name was mentioned
Topics you discussed the most
Questions you stumbled on
Questions you answered well
Your thoughts about the interviewer's impression of you and your resume
What you learned about the company
Thoughts on improvement for your next interview
THANK YOU LETTER
Once the interview is over, send a thank-you letter, email, or note to the interviewer. This letter should:
Thank the interviewer
Add any additional information you either forgot or didn't have a chance to mention
Reconfirm your interest and why you'd be an asset to the company.
Reinforce any connection you made with the interviewer
Keep your name fresh in the interviewer's mind and to show your continued interest
If you don't hear from the employer after a week or so, consider following-up with an email or call to express your continued interest.
TIPS FOR WRITING THE THANK-YOU LETTER
Keep it concise and neat (if handwritten).
Make sure your spelling and grammar are correct.