Prepare for a successful transition
Transitioning to civilian life after your military career can be an exciting time. To help make your military career transition as stress-free as possible, use all the resources at your disposal, focus on your strengths, and highlight your unique skills and talents for potential employers.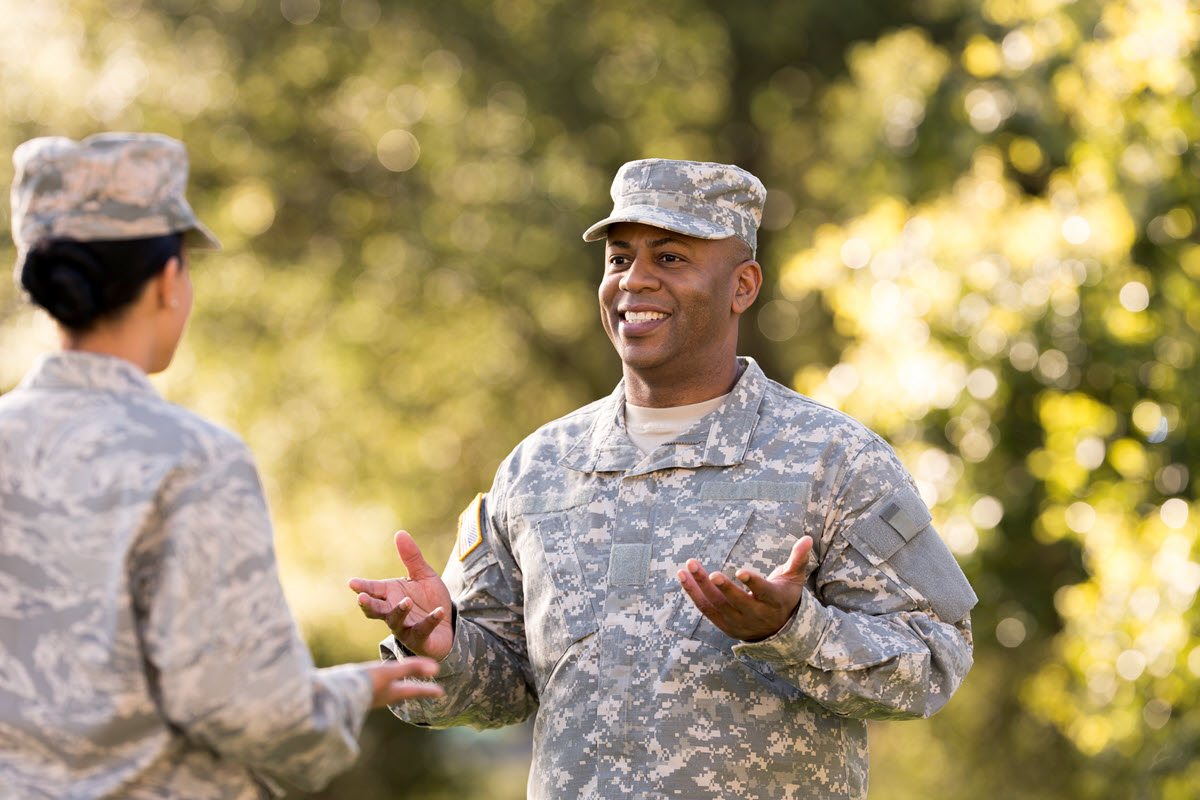 Complete a personal assessment
Take time to assess yourself
Changing careers — especially for military servicemembers — will take time and some effort. In fact, most people realize that changing careers is a full-time job in itself.
However, the more work you complete up front, the more manageable the process will become as you search for a new career.
The first step in this process — your personal appraisal or assessment — is critical. By analyzing your interests, skills, values, expertise, and other considerations, you can create a clear picture of what you want and how to successfully sell yourself to potential employers.
Answer these questions to narrow down your career and life options as you transition from military service. While this list of questions is not exhaustive, it's a good way to begin thinking about your personal, family, financial, and career needs. The most important thing you can do while answering these questions is to be honest with yourself about what you want.
The process of answering these questions is just as important as the final result. As you continue your transition to a new civilian career, refer to your completed worksheet to help narrow your search and evaluate potential offers.
Conduct your research
Spend time researching careers that interest you or fit your needs. A quick Internet search can reveal a lot of resources available to military servicemembers transitioning to civilian careers. Use the information you discovered from the self-assessment. If you enjoy working with people, you probably wouldn't want to spend your day analyzing data. If you enjoy the structure of the military, you might want a job with clearly defined roles, responsibilities, and expectations.
Once you've identified some potential careers or industries, you want to learn more about them. To help create your own strategy, schedule, and organization, you can explore resources offered by the Transition Assistance Program as well as other local and online resources:
Local chamber of commerce
Local colleges and universities
Employment agencies
Local newspapers (read the business section)
Local library
Fastest growing industries in the United States
Occupations that employ the largest number of people
Employment trends in your city or state
Wage and salary information
Be targeted yet explore with an open mind, At this point you shouldn't be looking for specific positions; try to spend your time learning about industries and career fields.
REACH OUT TO LEARN MORE ABOUT CAREERS AND INDUSTRIES
Contact people you know in industry or human resources to learn current trends and information about careers or industries that you are interested in or have experience working. Consider using LinkedIn to see what connections you may have or to learn more about others you want to connect with. If you have a mentor, see how they can help you.
While most people would hesitate to reach out to contact potential employers directly, try to remember that you are still in the research phase.
This may make it easier to call or email people working in specific industries to gather more information.
To find potential contacts, use your existing network, conduct online searches for company and industry information, or look through current job postings.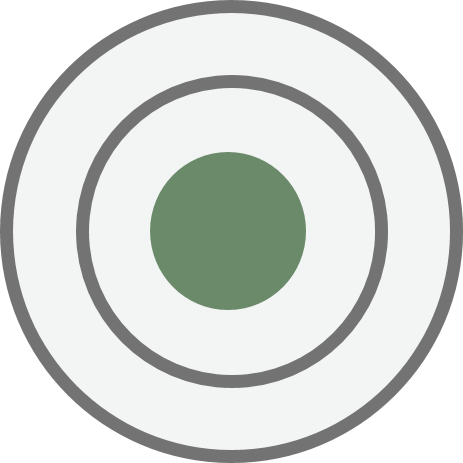 Your goal
What you're not trying to do when you contact an industry employee is get a job — which you can state right away if necessary. Instead, you're looking for an informational interview to:
Learn more about the industry
Meet new contacts and learn about their experience
Have a review of your qualifications and/or resume
Gain connections to other employers, companies, or contacts that you can reach out to
Find out other ways to get involved or learn more. Consider experiences that allow you to learn more about the jobs and industries, such as volunteering, internships, training programs, job sharing, community outreach programs, and opportunities through professional associations.
Practice, practice, practice
Calling or reaching out to people you may not know might be intimidating — draw on your service in the military to overcome any fear or anxiety. The worst thing you can hear is "no."
Enlist friends to practice with over the phone. Record the conversation and play it back later to see how you can improve. Or compose template emails you can use for different purposes, industries, and people.
Use a script
Until you're more comfortable, it never hurts to use a script or even an outline of things you can say once you get through to your contact.
For example, begin your conversation the same way every time:
Introduce yourself
Mention that you are transitioning from a career in the military
State your purpose — you're researching industries to find a fit for your skills and expertise
Let them know you'll only take a few minutes of their time
Ask specific questions:

What is a growth area for this industry?
What are some recent issues this industry has come up against?
What type of experience or skills are needed?
How did you get involved in this industry?
Follow up
Before you end the conversation, try to leave the door open for further communication — ask if you can contact them again if you have other questions or need additional advice. Be sure to send a thank you note. If possible, mail your note for a more personal touch.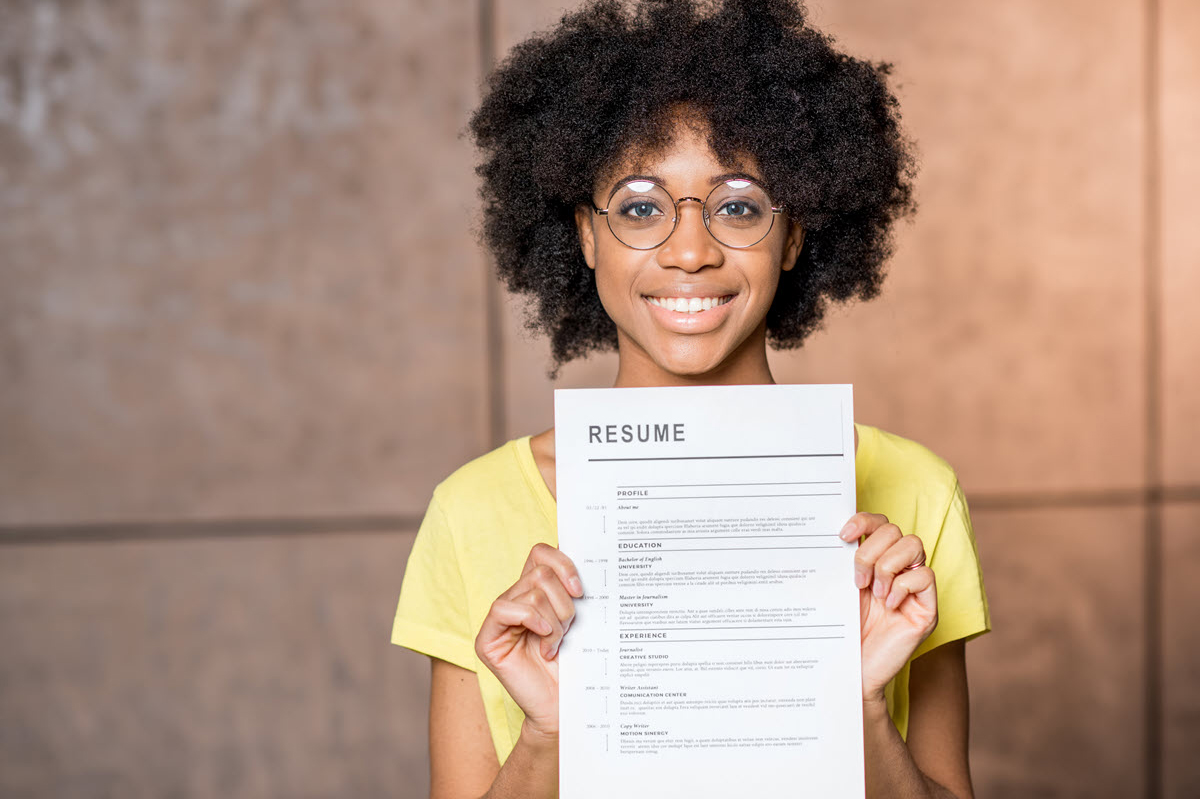 build a powerful resume
Build a powerful resume. You've experienced a lot in the military, show your skills, accomplishments and experiences. Take steps to describe your military job in terms that hiring managers will understand.
Create an impressive resume – A resume is designed to highlight your skills, accomplishments, and qualifications, impress a potential employer enough to schedule an interview, and help focus and guide the interview in a beneficial way.
Resume tips – Follow these general guidelines to create a powerful resume to help your resume stand out from the rest.
State a clear objective — be as specific as possible. General resumes are not effective. Rely on the work you've done to date (personal assessment, career research) to inform this objective. Create multiple resumes if you find you have more than one objective or position that you are applying for.
Create custom resumes for different jobs. You want to target your resume for the job you're seeking.
Describe how your past achievements and responsibilities are relevant to the job you're seeking.
De-militarize the way you describe past experiences – Always assume the potential employer knows nothing about the military. Try to avoid jargon or acronyms.
Use specific statistics, numbers, and achievements – For example: "Increased productivity 25% by developing a new process."
Try to keep the resume brief — ideally between one to two pages.
Include volunteer experience if it relates to the job you're applying for.
Include special skills you may have learned in the military — Other languages, computer skills, etc.
List any training courses or schools – You may have completed or attended (in addition to any colleges or universities). If you attended a military school or completed highly specialized military courses, ask a local registrar or post-education counselor to help you translate your military training into the civilian credit equivalent.
Use key words – Many companies will perform a keyword search on the resumes they receive. Be sure to review the job listing carefully and make sure your resume includes some of the key words from the ad.
Use action verbs – Action verbs are a great tool to use when developing your resume. These strong verbs show potential employers the actions you've taken in the past and can really grab their attention.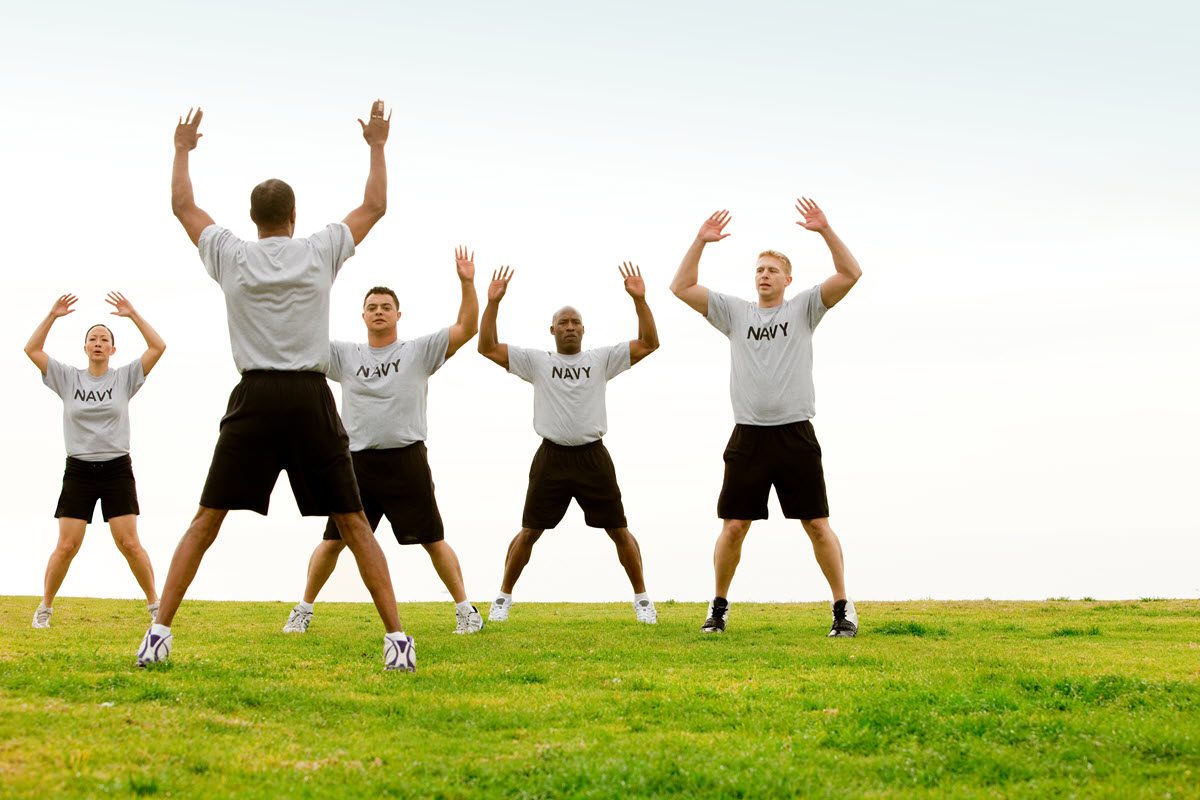 Proofread – Have another person (or persons) check it for mistakes. You can ask a family member, friend, mentor, or someone you've met through networking.
Translate your military skills to civilian terms – Changing your military title and responsibilities into civilian-friendly terms will make it easier for hiring managers to understand your competencies and skills. Check your particular service's personnel manual to see if it contains a list of military jobs and tasks, cross-coded to civilian occupational titles.
De-militarize your skills and achievements – The skills and expertise you gained during your military service are valuable and highly desired. And if you can explain to potential employers what you can offer them — in terms they understand — your job search may be shorter.
Make a list of your skills/accomplishments – Make a list of everything you've done or accomplished during your time in the military. For this first step, use words and phrases you know and are comfortable with — even if they're military specific.
Identify the core value or expertise for each accomplishment – Take the time to really think about what you accomplished, and the skills you needed to succeed at the task. For example: attention to detail, calmness under pressure, ability to juggle multiple projects at once, etc.
Use all the tools you can. There are dozens of online tools and websites that you can use to help translate your military skills to civilian terms. Many of these tools allow you to simply enter your military job to receive suggestions of skills you've learned during your service. Try an online search using phrases such as "translate military experience to civilian terms," which will provide a lot of resources.
Civilian terms for military experience
| | |
| --- | --- |
| MILITARY EXPERIENCE / TERM | CIVILIAN EQUIVALENT |
| Noncommissioned Officer in Charge (NCOIC), Watch Captain, Petty Officer of the Watch | Supervisor, manager, coordinator |
| Temporary Duty Assignment (TDY) or Temporary Active Duty | Business-related travel, career relocation |
| Permanent Change of Station (PCS) | Career relocation |
| Non-commissioned Officer Academy | Leadership or management training |
| War College | Executive military leadership school |
| Command and Staff College | Senior military leadership school |
| Basic Officers Course | Entry-level officer leadership course |
| Basic Training | Introductory military training |
| O7 and above (Brigadier General, Major General, Lieutenant General, General, Rear Admiral, Vice Admiral, Admiral) | Highest positions within a company, such as the President, Senior Director, Chairman of the Board, Managing Director |
| O5 and O6 (Lieutenant Colonel, Colonel, Commander, Captain) | Chief Executive Officer, Chief Operating Officer, Program Director |
| O4 (Major, Lieutenant Commander) | Senior Administrator, Department Head, Program Manager, Senior Advisor |
| O1 to O3 (Second Lieutenant, First Lieutenant, Lieutenant, Captain, Ensign, Lieutenant Junior Grade) | Executive, Administrator, Manager, Supervisor, Superintendent, Project Officer |
| WO1 to WO5 (Warrant Officers) | Director, Specialist, Facilitator, Technical Manager, Technical Specialist |
| E7 to E9 (Sergeant First Class, Navy Chief Petty Officer, Master Sergeant, First Sergeant, Senior Chief, Sergeant Major, Fleet Master Chief) | Director, Supervisor, Department Manager, Operations Manager, Senior Advisor |
| E4 to E6 (Corporal, Specialist, Petty Officer Third Class, Sergeant, Petty Officer Second Class, Staff Sergeant, Petty Officer First Class) | Assistant Manager, Line Supervisor, Section Leader, Task Leader, Supervisor, Foreman |
| E1 to E3 (Private, Seaman recruit, Seaman apprentice, | Production Worker, Assembler, Technician, Assistant, Apprentice, Team Member |
You can also do a search online by inputting your military rank followed by "translated to civilian terms." You'll get several responses.
FACTORS TO CONSIDER
Review your personal assessment first Your personal assessment will help you begin to evaluate your job offer. You'll remember what things were important to you at the beginning of your journey. However, there are a lot more things to consider.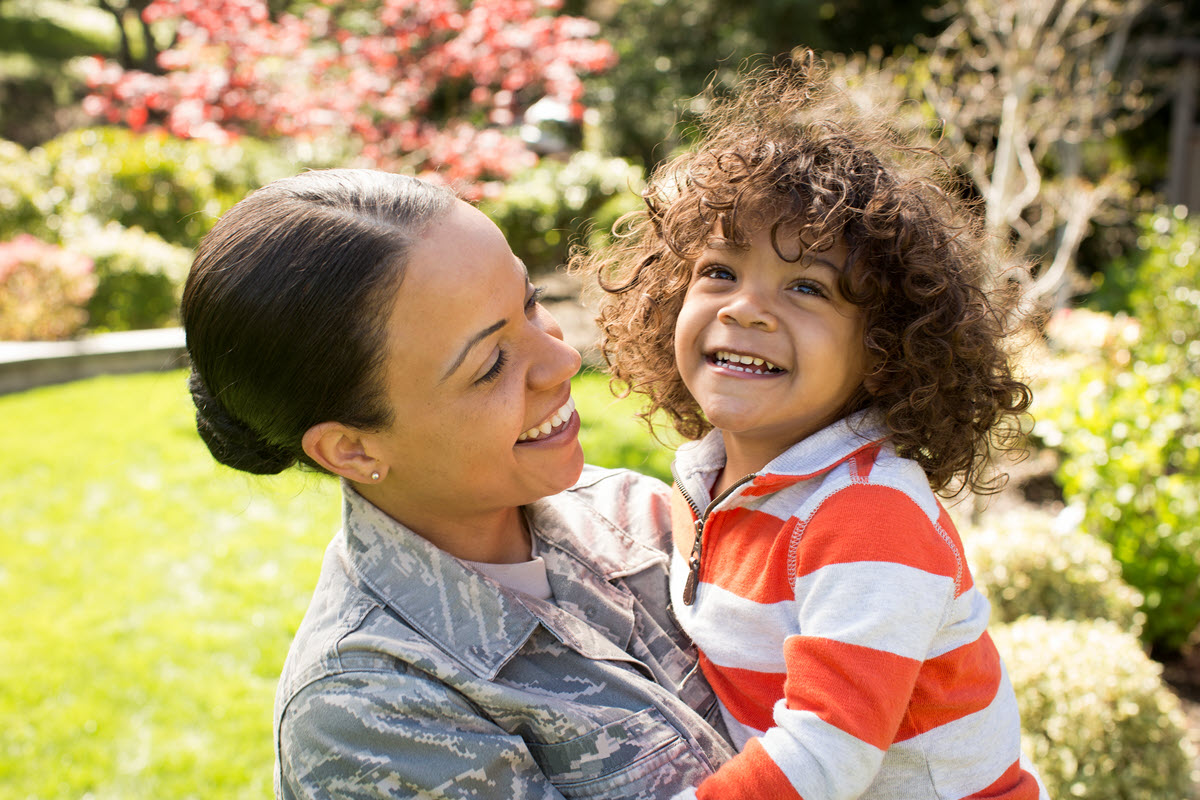 military to civilian pay considerations
Convert your military pay to civilian pay
Military pay and civilian pay are not the same. As you figure out how much money you'll need to earn in your next position, be sure to also consider:
Benefits, such as health care, dental care, or life insurance
Incentive pay, commissions, etc.
Cost of living if you plan to move
Tax rates (income tax, sales tax, property tax, etc.)
Here are some resources you can use to begin thinking about your future salary or wage.
The Department of Defense provides a calculator that shows an approximate equivalent civilian salary. You'll be asked to input:
Your military pay grade
Years of service
Location
The size of your family
Your itemized deduction estimate
State marginal tax rate
Monthly spousal income
Use the Regular Military Compensation Calculator on the Department of Defense Military Compensation website.
summary – career transition
As you begin the exciting, and maybe unsettling, move from a military career to a civilian career, keep these important reminders in mind:
Minimize the stress of transitioning to a civilian career by following simple steps and using a wide variety of resources.
Complete a personal assessment to help identify your wants and needs from a civilian job.
Create a list of your skills and achievements and then de-militarize them.
Spend time researching careers that interest you or fit your needs.
Network with current contacts as well as past acquaintances.
Evaluate your financial position during transition.
Set SMART goals.
Leverage your personal assessment and SMART goals to create a winning resume.
Be prepared for any type of interview.
Research the company, practice answering questions, and create a list of your own questions for the interview.
During the interview, listen closely, present well, and answer intelligently.
Review your job offer and negotiate items that are most important to you.
Accept or decline the offer graciously — if accepting, make sure the offer is in writing.
MILITARY GUIDEPOSTS
MILITARY SAVES